---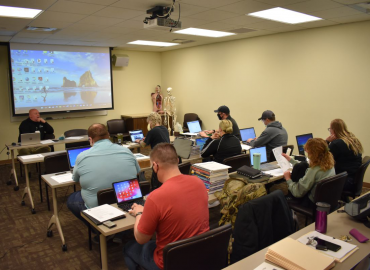 Careers in emergency medicine are growing in popularity and demand. Dakota College at Bottineau in collaboration with Trinity Health-First Response Ground of Minot has accepted nine students to the Paramedic Technology program this spring. The Paramedic Technology program is for Emergency Medical Technicians (EMTs) who want to advance the level of care they can provide. Students applying to the Paramedic Program must have successfully completed the EMT-Basic Certification, hold a current BLS CPR certification and complete all necessary requirements for acceptance prior to being admitted into the Dakota College Paramedic Technology program.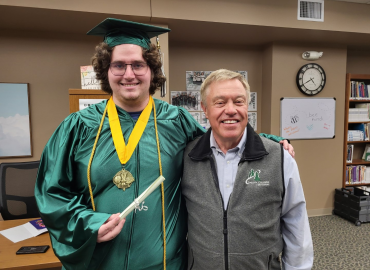 May is always a busy month for the city of Bottineau, and it is no different for the Horticulture Department at Dakota College. Not only are they getting ready for graduation, but they are also finishing the semester, getting ready for their annual plant sale, and hiring summer workers while managing the greenhouse and campus high tunnels and gardens. This last semester was one for the history books. There was a record number of snow days where classes were canceled due to the weather. There was also a damaging storm that swept through the state in April and damaged all of the high tunnels on campus as well as some trees.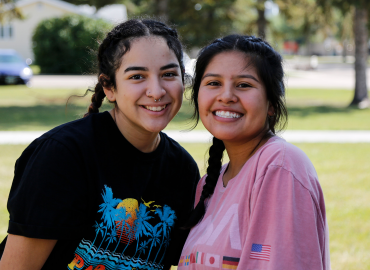 Dakota College at Bottineau recognizes students from the spring 2021 semester for their academic success. You will find a list of Honor Roll and Dean's List students attached in an PDF format. This academic success recognizes outstanding students who are investing time, energy and resources to becoming contributing members of society. Dean's List students maintain a GPA of 3.5 and higher and the Honor Roll recognizes students who have achieved a GPA of 3.0-3.49. We are pleased that they have achieved a high level of academic excellence.
---
Lacey Grade

Lacey Grade always knew she wanted to be a photographer, but it took a push from her grandmother to set her in the right direction. She got the education she needed for her career through the photography program at Dakota College at Bottineau (DCB), but not before a brief detour.

"I started taking photos back in the early 2000s, when I was in elementary school in Spring Creek, Nevada," said Lacey. "I signed up for an after-school photo club and used a Fujifilm Quicksnap disposable camera. You could buy those everywhere, and you'd just point, shoot, and hope for the best."

Mahalia Cruz

As a child growing up in Lakota, North Dakota, Mahalia Cruz knew she wanted to work in health care. "When I was 11, I wanted to be a pediatrician, but when I found out schooling takes an average of 13 years, I thought nursing would be a better fit," said Mahalia. She enrolled in the nursing program at Dakota College at Bottineau in 2016, but her career goals soon took another path. "I got interested in the business side of health care, so I switched to the medical administrative assistant program. My ultimate career goal is to be a hospital administrator."

Megan Goodell

Her grandmother's garden and her mother's many houseplants were the inspiration for a career in horticulture for Megan Goodell. "I knew I wanted to pursue horticulture after cannabis became legal in Colorado," said Megan. "That caused a cultural shift with more people becoming interested in plants. They want houseplants and gardens, and with COVID-19 last year the whole industry saw a major boom."