| Bottineau | Rugby | Minot | Valley City | Online |
| --- | --- | --- | --- | --- |
| ✓ | ✓ | ✓ | ✓ |   |
✓ A check mark denotes that a majority of the classes are available at that campus location or online. If you have any questions please contact the advisor listed below on this page.
Mission
The Dakota Nursing Program provides quality evidence-based nursing education for practical and associate degree nurses, serves as a foundation for further professional advancement and contributes collaboratively to meet the diverse health care needs of the communities it serves.
Philosophy
In congruence with the mission of the Dakota Nursing Program, our philosophy is designed to meet the needs of communities by enhancing professional advancement, utilizing technology, and integrating quality and safety competencies. Students are recognized as diverse and unique individuals who are encouraged to achieve their optimal potential. Faculty is committed to maintaining expertise and ensuring holistic patient-centered care through evidence-based quality nursing education.
Associate Degree Nurse (AAS)
The Associate Degree Nursing program is an educational program that results in an Associate of Applied Science Degree in nursing. Graduates are then eligible to apply to write the North Dakota State Board Examination for Registered Nurses (NCLEX-RN). Check out the catalog for more information (Program Curriculum button below).
Practical Nursing (Certificate)
The Practical Nursing Program is an 11-month educational program that leads to the awarding of a Practical Nurse Certificate. Program graduates are eligible to apply to take the examination, NCLEX PN®, which is required by the N.D. Board of Nursing for Licensure of Practical Nurses. This program is part of the Dakota Nursing Program, a collaborative effort between Bismarck State College, Williston State College, and Lake Region State College. Check out the catalog for more information (Program Curriculum button below).
State Licensure Requirements: Please be aware that our curriculum/degree may or may not meet licensure requirements in other states. If you intend to complete an LPN certificate or ADN degree and vacate our state for employment, please check the following website for Nursing licensure requirements. https://www.ncsbn.org/licensure.htm
Applications
Nursing Applications are accepted annually from December 1st to March 5th.
NCLEX Outcomes
For more information
Carissa Pollman
Administrative Assistant
701-228-5449
Bottineau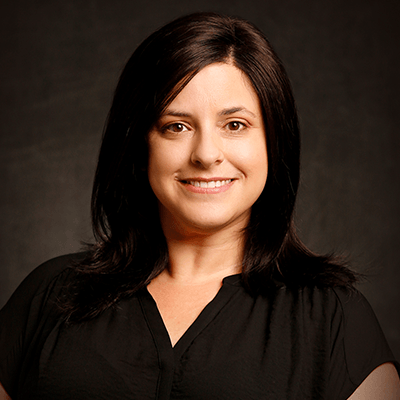 Courtney Rivard
Administrative Assistant
701-857-2954
Minot
Dawn Romfo MSN, BSN, RN
DCB Nursing Program Director
701-228-5449
---
Bottineau Instructors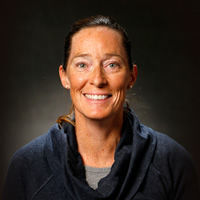 Chris Brown MSN, RN
PN & AD Clinical Instructor
Bottineau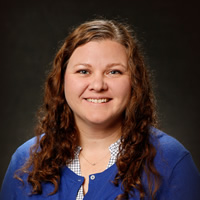 Erin Williams MSN, RN
PN Clinical Instructor
Bottineau
---
Minot Instructors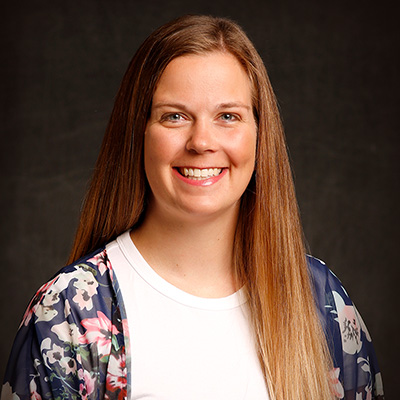 Nicole Burke BSN, RN
Minot Site Manager
PN Clinical Instructor
Minot
Tara DeCrans BSN, RN
PN Clinical Instructor
Minot
Natalie Feast MSN, RN
PN Clinical Instructor
Minot
---
Valley City & Rugby Instructors
Paige Baade MSN, RN
AD Clinical Instructor
Valley City
Becky Pfennig BSN, RN
Valley City Site Manager
Clinical Instructor
Valley City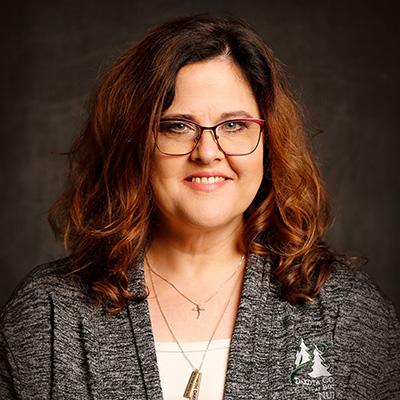 Katrina Hetletvedt BSN, RN
PN & AD Clinical Instructor
Valley City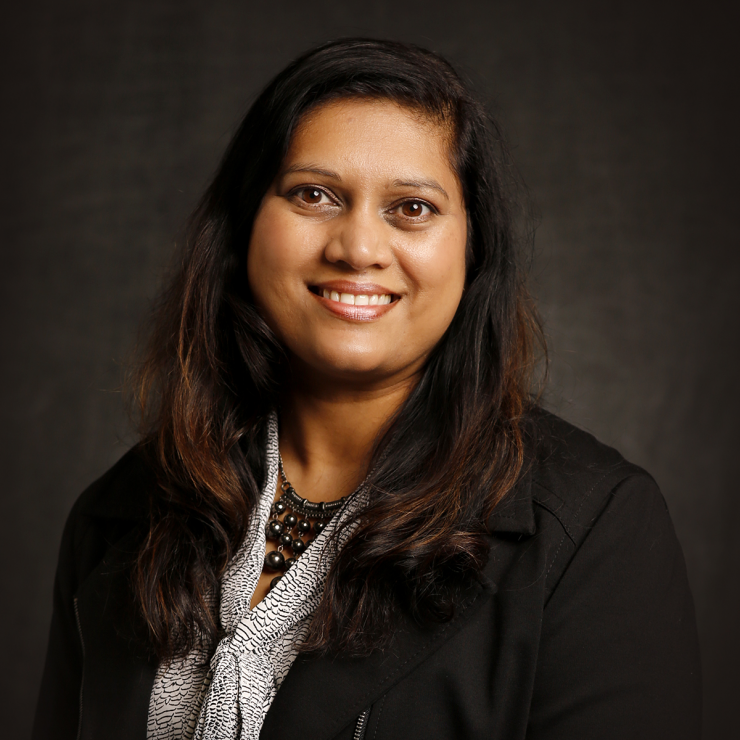 Reena Nadeau MSN, RN
AD Clinical Instructor
Valley City
About Pre-accreditation Status
The Dakota College of Bottineau, Dakota Nursing Program, Certificate Practical Nurse and Associate of Applied Science in Nursing holds pre-accreditation status from the National League for Nursing Commission for Nursing Education Accreditation, located at 2600 Virginia Avenue, NW, Washington, DC, 20037. Holding pre-accreditation status does not guarantee that initial accreditation by NLN CNEA will be received.
---
Dakota College at Bottineau is located in north central North Dakota near the Turtle Mountains. The mountains are rolling, wooded hills interspersed with lakes and they provide a setting for a variety of recreational activities within easy commuting distance of Bottineau, a "Four Seasons Playground."
We serve students wishing to start their career in the nursing profession. You can complete a practical nursing certificate or an associate degree in nursing at DCB. Upon completion of the AD program students may also articulate to a four year college or university for a BSN.
DCB nursing faculty and staff value students, consider their needs and interests, and make sincere efforts to respond positively to those needs and interests. If you're looking for an affordable, high-quality education in a down-to-earth environment, there's a niche for you at Dakota College at Bottineau. Come on in and find it.
View our Accomplished Alumni Stories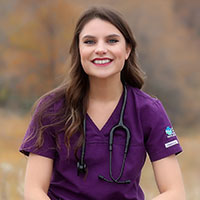 Vanessa Orlando
Vanessa Orlando knew she wanted to be a nurse after taking aptitude tests as a teenager. "It was clear that I loved science and was good at it, and that I was compassionate and empathetic," Vanessa said. "So a career in nursing was an ideal choice for me."Click here to read more.