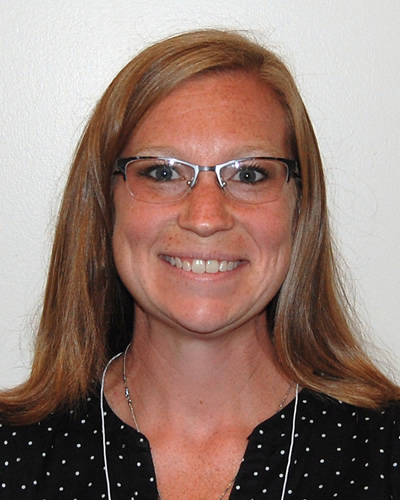 Harmony Richman
Mathematics Instructor
Online Faculty
701-845-7685
HLC Highly Qualified
VCSU-McFarland 134

About Harmony
I was born and raised in Forest Lake, MN as the oldest of 3 children. I flew the nest to Minnesota State University Moorhead where I obtained my Bachelor of Science in Math Education degree in 2008. During my undergrad years I met my future husband. I completed my Masters of Education in Curriculum and Instruction with an emphasis in Technology Education in 2011 also from Minnesota State University Moorhead. My husband and I married in September 2011. We reside in Buffalo, ND with our two dogs, Rolo (12) and Zeus (6). In the summers you can find me at the FM Redhawks baseball field, working in my garden, running or reading a good book.
Education
B.S.Ed (Math Education) Minnesota State University Moorhead, 2008
M.Ed (Curriculum and Instruction, Technology Education) Minnesota State University Moorhead, 2011
Thesis: "The effect of daily mental math activities on mental math skills for foundations of math students."
Classes Taught On Campus & Online
MATH 103 College Algebra - IVN
MATH 104 Finite Math - Online
MATH 107 Precalculus – IVN
MATH 165 Calculus 1 - IVN
MATH 277 Math for Elementary Teachers I - Online
MATH 278 Math for Elementary Teachers II - Online
Additional Information
CREAM (College Ready English and Mathematics) Program Coordinator – An Initiative working with DCB in conjunction with the North Dakota Department of Public Instruction which started in May 2016 and continues to thrive as a successful program. A project geared towards helping high school students become better prepared for college level courses in math and English.
"Teacher of the Year" in 2014 for Globe University
"Teacher of the Quarter" in 2009 and 2011 for Globe University
Presentation: "Flipping the Classroom" Globe University 2014