| Bottineau | Minot | Valley City | Online |
| --- | --- | --- | --- |
| ✓ | ✓ | | ✓ |
✓ A check mark denotes that a majority of the classes are available at that campus location or online. If you have any questions please contact the advisor listed below on this page.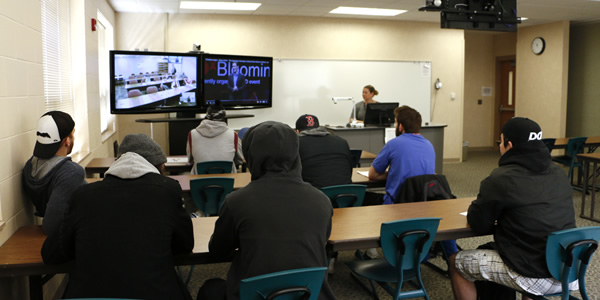 Associate of Applied Science (AAS) and Certificate
To be successful in Small Business Administration, students must know the ins and outs of running a small business regardless of the company's nature. Through DCB's program, students will learn buyer behavior and dynamics, sales operations and management, demand analysis, cost-volume and profit relationship, pricing theory and general skills in technology, leadership, marketing and advertising strategy. All of these components will make you highly qualified to run your own business or manage one for an employer!
General education requirements: These required classes will allow you to transfer to a four-year university.
Core business classes: accounting, microeconomics, macroeconomics, marketing, business in the legal environment, management and spreadsheet applications.
Why Study Business?
Graduating with a degree that leads to employment is important to your future. The demand for business graduates is always high because of the number of career opportunities available for them. Companies in every industry are looking for professionals who can organize, plan and manage.
Career Choices
Professionals with business degrees can have a variety of careers due to the interdisciplinary nature of business education. Your business degree applies to many different jobs because you will learn skills that are important to a variety of industries. Some examples of business careers include:
Corporate executive
Marketing coordinator
Sales manager
Loan officer
Account Manager
Entrepreneur
---
---
Be Advised