Early Entry/Dual Credit
High school students have the opportunity to earn college credit while in high school. Students who meet the requirements can take certain courses for both high school and college credit through Dakota College at Bottineau. We offer a variety of options for you to take dual credit courses; our courses are offered over Interactive Video Network (IVN or ITV) and online. In some schools, you can take courses at your own high school from one of your own teachers.
New Students Enrollment Instructions
Apply

Online - Apply for Admission - NEW Students Only
Pay the one-time $35 application fee - Bank of ND Scholarship Recipients (Do Not Pay) - Complete Bank of ND Scholarship Form immediately, located below, to provide enough time for your paperwork to be processed.
Students can't be enrolled/access classes until they are admitted.
Claim your Account - Claiming your NDUS Account - NEW Students Only
E-mail Stacy Allard at stacy.allard@dakotacollege.edu to inform her of their application and payment being submitted. The enrollment process

cannot

move forward without this step. - NEW Students Only
All Students Enrollment Instructions
Please note that students aren't enrolled until the application for admission is submitted, the application fee has been received and all forms have been completed and received by Dakota College at Bottineau.
Complete the Bank of ND Scholarship form.

Please fill out this form and submit to the Bank of ND by fax (701) 328-5629
Students that qualify for free or reduced meals at their high school should apply as this scholarship can provide free tuition for two classes per academic year. This form needs to be sent to the Bank of ND, not DCB.

Login to Campus Connection. Students can utilize Campus Connection to view bills, class schedules, grades, etc.

Use the credentials created from "Claiming Your Account" to login.
All students should review their e-mail addresses and mailing addresses and update, if needed.

Complete the Financial Obligation Agreement.
Complete the FERPA Release Form.

Login using your Campus Connection credentials.

Complete the Email Policy Form.
Send a copy of your placement/test scores (ACT) if you are taking an English or a math class.

ENGL 110 requires an ACT English score of 18.
MATH 103, MATH 104 and MATH 210 require an ACT math score of 21.
MATH 105, MATH 107 and MATH 165 require an ACT math score of 25.
Refer to the college catalog for any other pre-requisites.
If scores are not met, students can take the Accuplacer exam through DCB. This must be completed before classes begin.

Complete the Enrollment Form.
Email, Fax or Mail the completed forms and materials to:
Email: stacy.allard@dakotacollege.edu
or FAX: 701-228-5614 (Email or fax preferred)
or Mail: Dakota College at Bottineau
ATTN: Stacy Allard
105 Simrall BLVD
Bottineau, ND 58318
Receive confirmation e-mail from Dakota College at Bottineau.
Order your books through the DCB Bookstore at 701-228-5458 (if your school does not provide your books.)
Pay for your classes - You can include a check, pay over the phone or online. Classes are $137.48 per credit for the 2019-2020 academic year.
Login to Blackboard. Blackboard may not be used for all classes, but all students will receive a Blackboard account.
Classes begin!
Important Documents
Dropping a Class
Any student wishing to drop a course must complete the following steps:
Complete the Dual Credit/Early Entry Drop Form. Students must have their signature, a parent or guardian signature, and a high school administrator signature.
Return the form to the Distance Education Office by email, fax, or mail. Email or fax is preferred.
The LEAP Program
Earn a College Degree While in High School!
Benefits
Cost Savings - Discount rate on college coursework - $137.48 per credit for the 2019-2020 academic year. Students eligible for the Bank of ND Scholarship can receive up to two free classes per academic year.
Time Savings - Complete college courses BEFORE attending college
Ease of Transfer - General education courses transfer to any college or university in the North Dakota University System
Flexible Delivery - Students can take courses over ITV or online
LEAP Enrollment Form - Complete this form to enroll the LEAP program
Questions?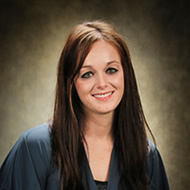 Stacy Allard
Distance Education Admin Assistant
701-228-5623
stacy.allard@dakotacollege.edu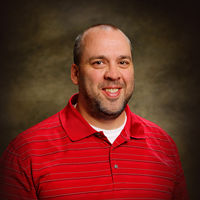 JC Chisholm
Leap Program Advisor
701-228-5657
james.chisholm@dakotacollege.edu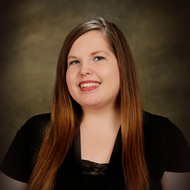 Kayla O'Toole
Director of Distance Education
701-228-5479
kayla.otoole@dakotacollege.edu