Dakota College's Current COVID-19 Risk Level: 2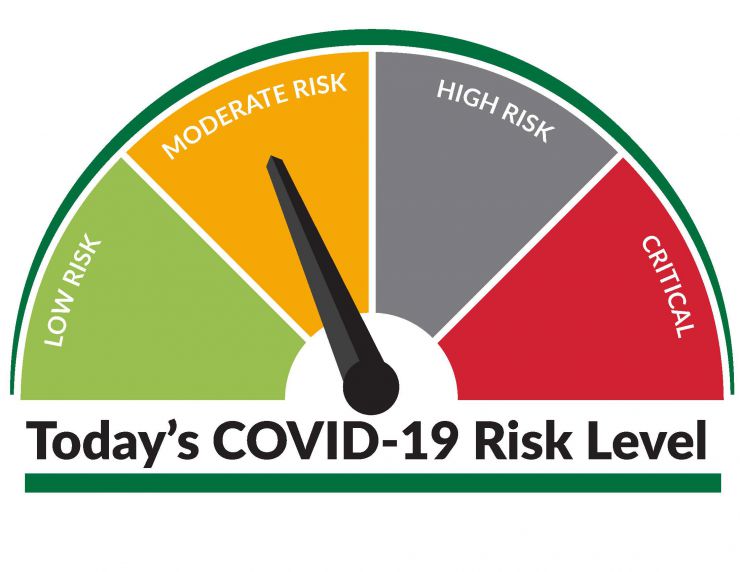 Dakota College at Bottineau's goal is to create a safe and effective learning environment for students, staff, and faculty.  To support this goal, multiple strategies will be implemented to reduce risk on campus.  Dakota College at Bottineau is following CDC guidelines and the ND Smart Restart Guidance for Employers
Throughout this pandemic, a COVID response team is meeting and planning regularly as the situation unfolds. Several precautionary measures are in place across campus, from additional hand sanitizing stations to protective barriers at the cashier's windows. All personnel and students are asked to wear masks. Masks are available and provided for all campus personnel and students. Masks may be picked up in the Bookstore.
Staff and faculty are available virtually and on campus by appointment, to support you as you work to achieve your educational goals. We know we will need to alter operations as we continue on campus, for the well-being of our community.  In true Dakota College spirit, working together will allow us to remain committed to your academic success.
Care19 Alert App
Care19 Alert app uses the Bluetooth proximity technology provided jointly by Apple and Google Exposure Notification Systems to keep track of the anonymous keys (transmitted by phones near you) that a user encounters over time.  
Care19 Alert quickly notifies you if you've likely been exposed to COVID-19 - empowering you to make decisions that are best for you and your loved ones: like seeking medical advice or staying home. When lots of people use the app it can help public health systems manage the disease and save lives by flattening the curve.
Care19 Alert is the first exposure notification app to connect with the National Key Server provided by the Association of Public Health Laboratories (APHL). Use of this server allows different states' apps to communicate with each other, protecting North Dakotans when they are traveling across state borders or when others are visiting North Dakota and subsequently become COVID-19 positive.
COVID-19 Cases and Reporting as of 10/20/2020
Positive
COVID Cases
Active
Cases
Recovered Cases

On Campus Students

6

4

Off Campus Students

1

7

Faculty & Staff

2

7

Total Positive Cases 

9

18
Close Contact
Monitoring
In Quarantine

On Campus
Students

6

Off Campus
Students

1

Faculty & Staff

0

Total Being Monitored

7
COVID-19 FAQs