Seth Serhienko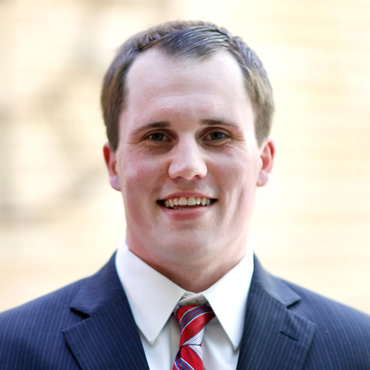 "DCB opened up many opportunities for me and prepared me to continue my education at a four year institution and for my career after that."
One thing is certain about Seth Serhienko, he knows numbers and understands them well. So much so, he is currently a member of the Widmer Roel accounting firm in Fargo, which has a great reputation for the work the company does.
For Seth, he states that his place at Widmer Roel has a lot to do with Dakota College at Bottineau (DCB) and the education he received there.
"I learned a lot of life skills at DCB that continue to help me in my career today," Seth said.
Seth was born and raised in Bottineau, graduated from Bottineau High School in 2011, and went on to attended DCB where he earned an Associate of Science degree in accounting in 2013. He went on to Iowa State University in Ames, Iowa, earning a Bachelor of Science degree in accounting in 2015.
"DCB also gave me an opportunity to earn a scholarship to continue my education at Iowa State University," Seth said. "DCB opened up many opportunities for me and prepared me to continue my education at a four year institution and for my career after that."
After graduating from Iowa State University, Seth accepted a job with PwC in Des Moines, Iowa, as an auditor on the actuarial team. PwC is a Big 4 Accounting Firm, which refers to being one of the four biggest accounting firms in the world, and which holds high ratings in the accounting field.
In 2017, Seth passed his CPA exam, became certified in the State of North Dakota, and accepted his position with Widmer Roel in the Fargo where he supervises audits in a number of industries. Seth also performs compilation and review services for Widmer Roel.
Along with his duties at the firm, Seth assist fellow employees with reviews, something he said he couldn't do without the education he acquired at DCB.
"Many people I work with ask me to review their letters and other communications to clients due to the writing skills I learned in Mike Porter's English Composition 1 and 2 classes," Seth said.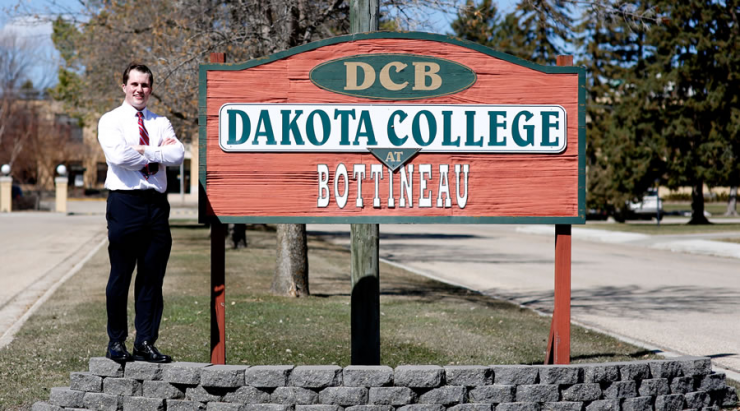 While attending DCB, Seth played hockey for the college and then moved on to Iowa State University's hockey program, a Division 1 program at Ames.
Seth said that hockey added to his time at DCB in a positive way.
"I made many friends through hockey at DCB that I still stay in contact with today," Seth said. "I also have many great memories from the road trips we went on as they allowed me to see many different places that I would not have normally gone to.
"Playing at DCB also allowed me to move on and play two more years at Iowa State."
Seth, is pleased he made the decision to come to DCB.
"I have many great memories from my time at DCB," Seth said.