Cody Brooks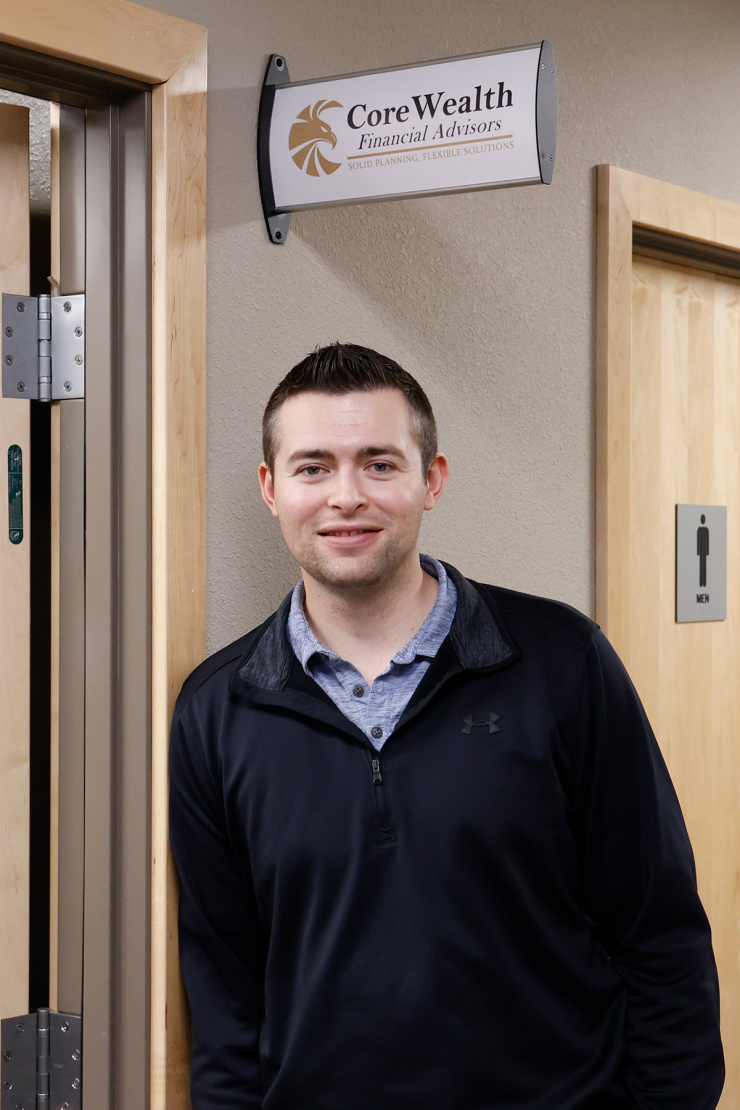 "It's funny you ask" might be Cody Brooks' response to a question about how he landed his current role as a financial advisor.
In an educational career that began at Dakota College at Bottineau, Brooks carried his credits on to Valley City State University to complete a Bachelor of Education, along with a minor in marketing.
His first job out of college was teaching business education to high schoolers in western North Dakota.
"When I was going to DCB, I had absolutely no idea what I wanted to do," said Brooks. "I never saw myself as a financial advisor."
However, the Bottineau native knew he wanted to play collegiate sports and attend college without breaking the bank.
"The cost helped a lot and it was certainly a consideration," said Brooks. "Going and getting those general education classes out of the way without having to pay 15 or 20,000 was the way to go."
Another perk for the DCB Jacks hockey and baseball player was being able to take those general ed credits with him to a four-year university.
"That was another reason — the college courses transferred to a lot of different universities," said Brooks. "To be able to go there for two years and to have those credits transfer was pretty big."
After completing his four-year degree at VCSU, Brooks worked as a teacher, loan officer, then a controller and CFO until he came full circle back to his hometown of Bottineau.
"I kind of stayed in the business finance field," said Brooks. "I wanted to teach about it, then I wanted to do it myself."
Coming up on one year at CoreWealth Financial Advisors, Brooks is diving into his new role and further developing skills that began in the classroom and through collegiate DECA at DCB.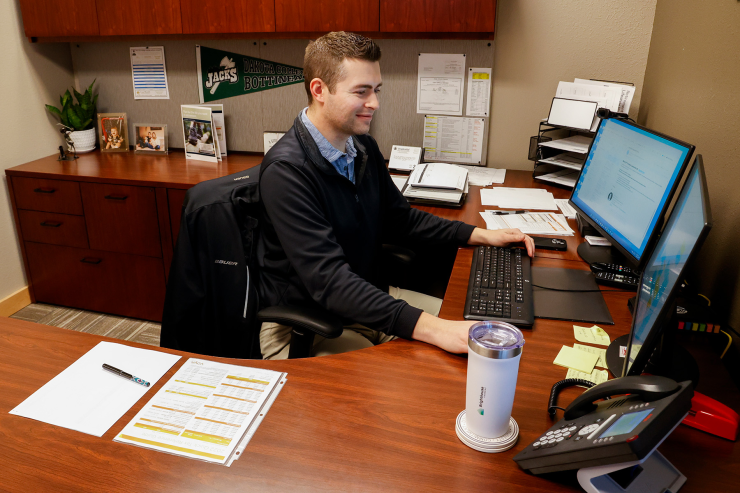 "Our advisor taught me a lot and gave me a lot of practical experiences," said Brooks of his DECA experience. "It really helps when talking with people and clients face to face — and gave me the confidence to do so at a young age."
Brooks chose to stay in Bottineau after high school in part because of the "small-town feel." That's also why he and his wife decided to move back after welcoming their first child.
The two met freshman year at DCB, and now ten years later, Brooks said they returned to be closer to family. As it turns out, the town and the college share that same feel.
"At DCB, you don't just feel like you're a number — you feel like a person who's getting a quality education," said Brooks. "In a small town, you feel like you're a person and you're valued."
Now, with a career based largely on relationships, Brooks knows the value of the relationships he built at DCB.
"I really got to know my roommates pretty well and develop lifelong friendships," said Brooks. "Some of the relationships you get to build at a small school last a lifetime."