Chloe Burt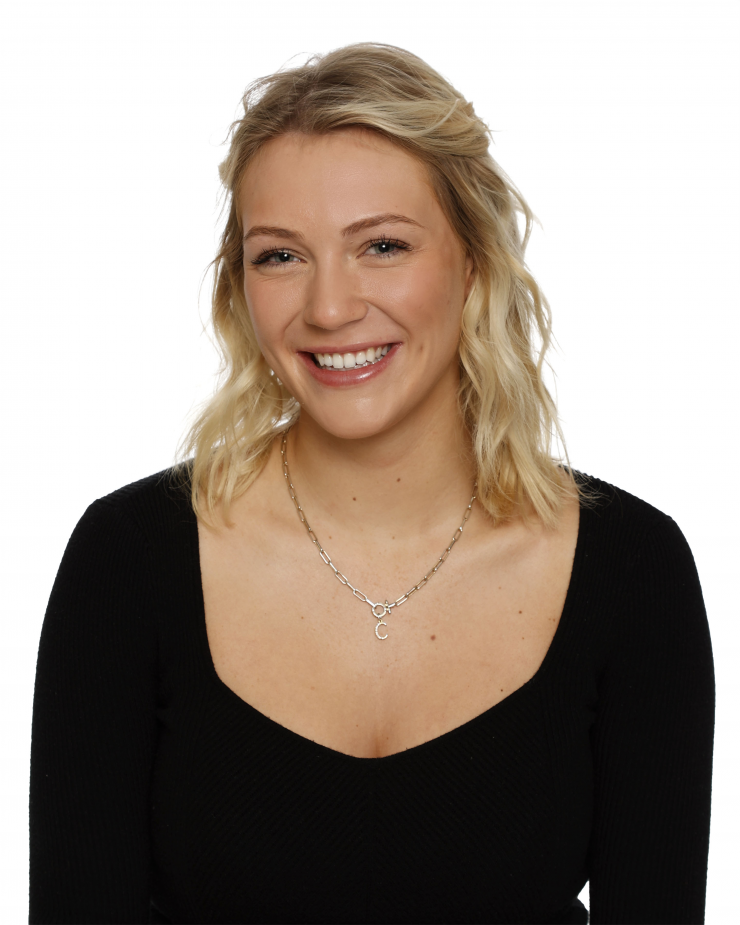 Chloe Burt, 2022 Liberal Arts Associate in Science graduate is finding success in a transfer program from Dakota College. Chloe is very grateful for the experiences which made great memories of her time on campus.
One of her favorite experiences is playing goal for the Ladyjack hockey team during its inaugural season. The team made it to the 2022 American Collegiate Hockey Association D2 National Championship tournament in St Louis, Missouri, where they were first runners-up. It is an amazing achievement for a brand-new athletic program.
She attributes some of her success to the academic scholarships that made higher education more affordable while attending classes on the DCB campus. Chloe was named to the Dean's List three of her four semesters, served as the Vice President of the PTK Honor Society her sophomore year, and participated in the Honors Program as well as Student Senate.
"I can't say enough good things about the advantages of being part of DCB's Honors Program and PTK gave me when it came time to transfer to a larger school to continue my education."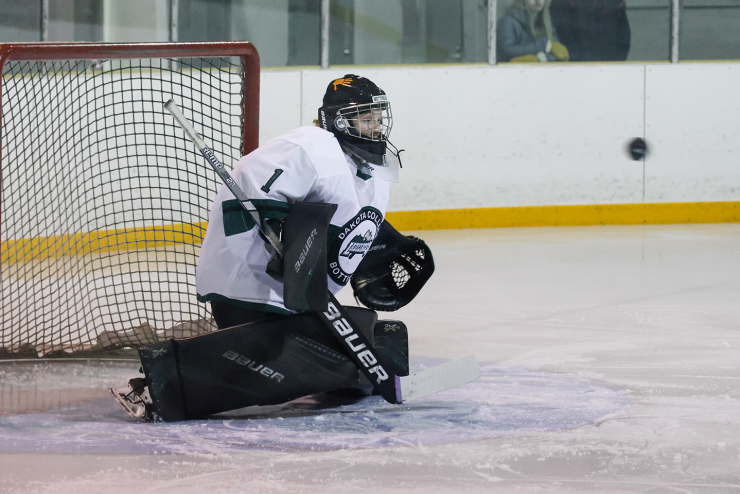 Thanks to the research opportunity Chloe had at Dakota College, her academic transcript is outstanding. She was awarded an Excellence in Science-Biology Student Recognition Award for her research project "Tracking Ancestral DNA in Current Genomes" which was completed as part of the Honors Program. She processed genes, as well as separated and extracted DNA. This was an opportunity for hands-on lab work at a higher level provided with support from her professors.
Chloe transferred to a four-year university, pursuing a bachelor's degree in Biology and playing hockey at a D1 school in Michigan. Getting to know everyone at Dakota College was a wonderful experience. In fact, Chloe still keeps in touch with her advisors and professors. After having two years of daily contact with DCB faculty, she truly considers them family. The one-on-one attention students receive at DCB is something special that makes the school stand out. "Attending DCB truly set me up for future academic and athletic success. I'm confident you can relate when I say I'll never forget my time in Bottineau or the people I met there. I believe the friendships I made will last a lifetime." Chloe Burt.
Her future goals are to earn her bachelor's degree and attend chiropractic school. This goal will help her open a chiropractic practice focused on athletes.