Chad Geisinger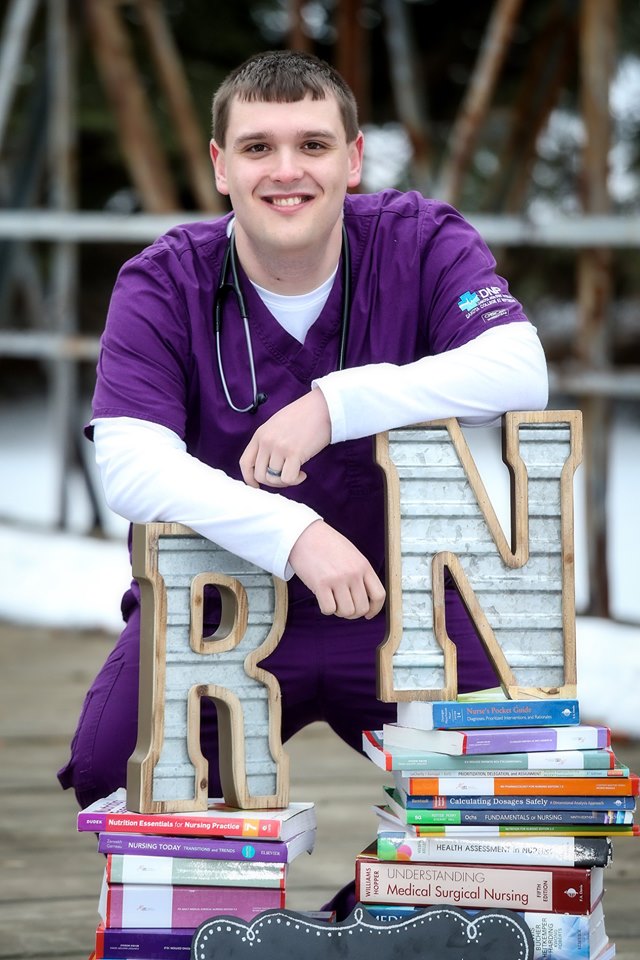 For Chad Geisinger, his time at Dakota College at Bottineau was the perfect launching pad for an educational path he never thought he'd pursue. Now on his way to earn a master's degree to practice as an acute care nurse practitioner, Geisinger didn't always know that's what he wanted to do. Thankfully, the two-year Associate Degree in Nursing program at DCB set him up for success.
"I wanted to go to a smaller place to knock out my general ed requirements," said Geisinger. "I was a little uncertain about what I wanted to do. I thought I'd start and go from there."
After working as a paramedic for several years, Geisinger decided he wanted to pursue a career in nursing.
"I had been a paramedic for about 10 years and had done air and ground transport in Minot," said Geisinger. "But that was kind of the highest you could get unless you were managing an ambulance service. I wanted more options and nursing allows that."
Geisinger continued working while completing the nursing program at DCB. "Being married and having two kids, you have to be very determined to do it, but it was doable while I was at DCB."
He was also determined to put his skills to use in the Intensive Care Unit, so Geisinger applied to work at Trinity Health in Minot. Thinking it was a "gamble" as a new grad, to his surprise, Geisinger had a job offer before he even graduated.
"I think my paramedic background and being able to interact with some of the staff while I was doing clinicals as a student at DCB helped me get the job," said Geisinger.
Before long, he wanted to take his knowledge, and career, even further. "At DCB they wanted us to write our five-year and 10-year goals. I said that I wanted to get a degree in nursing education, but I didn't want to be stuck in one area," said Geisinger. "I wanted to do things in addition to that."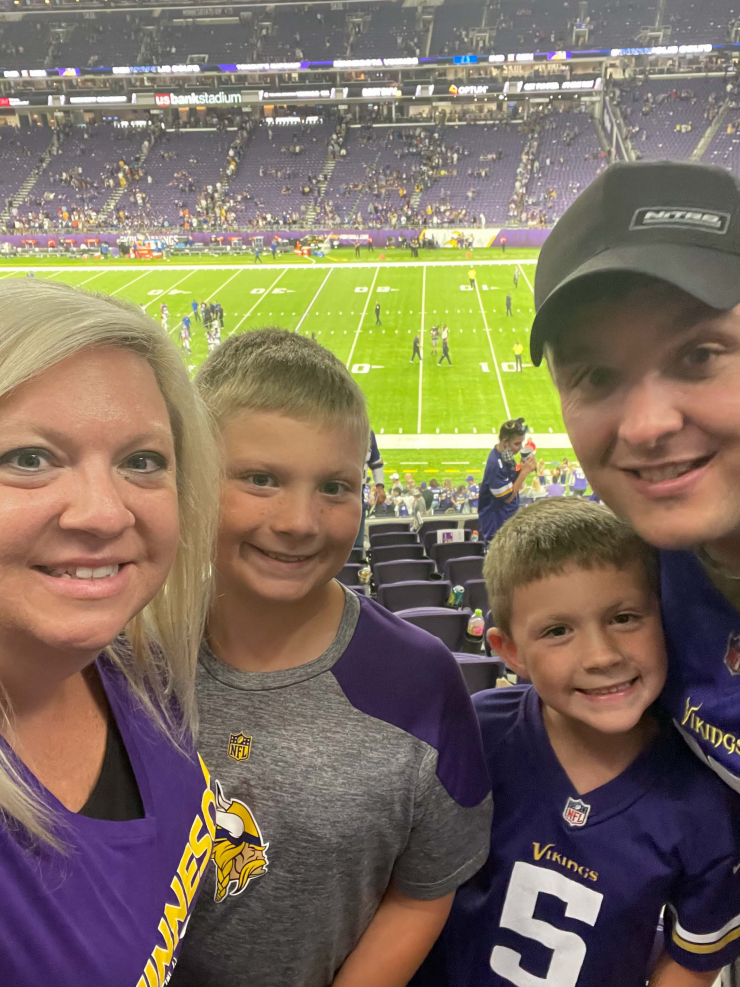 He went on to earn his bachelor's degree in nursing through the University of Phoenix, which led him to his current educational endeavor: pursuing a master's degree through Herzing University with a focus in Adult Gerontology Acute Care Nurse Practitioner.
"I was ready to see a different side of critical care medicine after being a paramedic," said Geisinger. "In the ICU, patients come in for a particular condition, but with this I kind of get to see them through their whole stay. I want to do more and understand why we're doing what we're doing when a patient comes in."
A master's degree also opens up more career options for Geisinger, including the possibility of teaching somewhere down the line.
"If you would have told me I would be doing all this educational stuff when I was in high school, I would have laughed," said Geisinger. "I was a C student."
While his educational career has now spanned several years, Geisinger is thankful for the start he got through DCB.
"I liked having the more one on one time at DCB," said Geisinger. "Probably the biggest thing was accessibility to my instructors. I wouldn't have to email them to line up a time, I could just walk in and talk to them. It's not like it was a big university where you were a small fish in a big pond."
With degrees in hand and striving for one more, Geisinger hopes to work as an acute care nurse practitioner at Trinity Health in Minot upon earning his master's degree, which he's on track to complete by 2024.
The best part is, he gets to continue to do what he loves.
"It's never the same every day, but there is always change," said Geisinger. "Not just day to day stuff but medicine in general. We're always having to adapt."