(AAS & Certificate)
Landscape Design and Maintenance (AAS)
A degree in Landscape Design and Maintenance will prepare students for jobs in the green industry. Students will learn to use the latest technology in computerized design, along with how to properly choose, install, and maintain landscape plants. Graduates of this program typically seek jobs working for landscapers, garden centers, and nurseries. This degree is also ideal for those people who would like to start their own landscape design and maintenance business.
Landscape Design and Maintenance (Certificate)
In this one year program, students will learn tree identification, turf management, proper tree care and disease management, along with landscape design and bidding techniques. Graduates typically seek employment with garden centers and landscape contractors, or with municipal parks and recreational departments.
---
---
Be Advised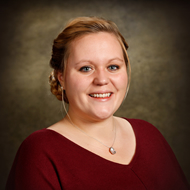 Amy Koehler

701-228-5605