News Releases - September 2018
---
Farm Market Promotion Grant Awarded to Dakota College at Bottineau
September 25, 2018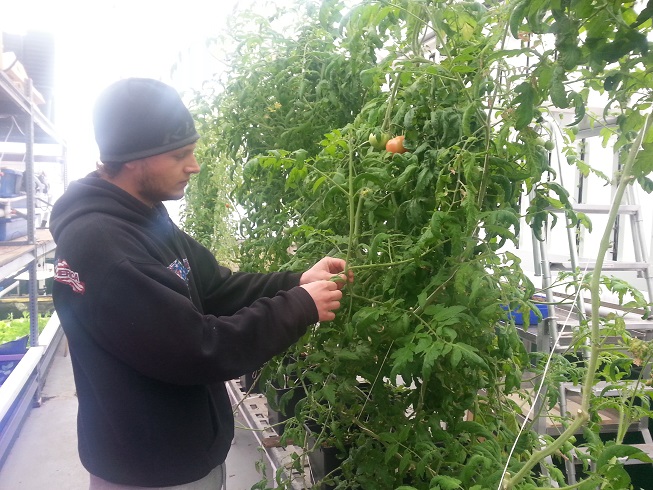 Gregory Ibach, Under Secretary U.S. Department of Agriculture's Marketing and Regulatory Programs, announced last week that the U.S. Department of Agriculture (USDA) has invested $102.7 million to increase opportunities for farmers, ranchers and other growers across the country through five grant programs. The funding supports a variety of locally-led projects intended to expand markets for local food promotion and specialty crops.
The resources announced are administered by USDA's Agricultural Marketing Service and includes $13.35 million directed to 49 projects supporting direct producer-to-consumer marketing projects such as farmers markets, community-supported agriculture programs, roadside stands, and agri-tourism through the Farmers Market Promotion Program (FMPP).
Dakota College at Bottineau is one of the recipients administered by USDA's Agricultural Marketing Service for community development, training and technical assistance. The award of $297,325.00 will be to enhance consumer marketing strategies of ND farmers markets and market producers. Dakota College at Bottineau will increase the capacity of North Dakota Farmers Markets.
The state's changing demographics and increased interest in local foods present great opportunity for farmers market vendors. However, North Dakota's rural volunteer- run farmers markets lack the time, resources, and training to effectively meet increased consumer demand. The project will benefit 50 farmers markets and 500 farmers market vendors.
The Grant Project Manager, Keith Knudson shares that he is looking forward to providing opportunities to North Dakota Farmers Market managers and vendors. "Farmers markets provide a unique way of circulating local dollars back into our North Dakota communities. The project will provide technical support helping build a stronger local foods community." Project objectives include a thorough market needs assessment, market manager training online course, coordinated marketing materials, internship program and local foods marketing workshops. Enhanced marketing activities will create a 15 percent increase in customer numbers, 10 percent increase in vendor numbers and 15 percent increase in sales at North Dakota farmers markets.
The project will improve viability and increase sustainability of farmers markets in North Dakota resulting in increased access to and consumption of locally produced agricultural products.
---
Dakota College has Record Enrollment
September 19, 2018
Dakota College at Bottineau recorded a record enrollment for
fall 2018. The official fall enrollment is 996 students. This compares to 909 students in the fall of 2017, 811 in fall 2016 and 692 during the fall of 2015. Headcount enrollment includes all students who are taking at least one course from the college. The previous record headcount enrollments were 909 in the fall of 2017 and 863 in the fall of 2010.

The college's full-time equivalent enrollment (FTE) is also a record for DCB. This fall DCB has an FTE enrollment of 590 students. This compares to 527 FTE in 2017, 490 FTE in 2016 and 459 FTE in 2015. The college's previous record FTE enrollment was 539 in the fall of
2010. Full-time equivalent enrollment is calculated by dividing the total number of credits taken by all students by 15. Fifteen credits is considered to be a full-time student load by the North Dakota University System.

From a percentage point of view, fall headcount enrollment is up 9.5% compared to last year and FTE enrollment is up 11.9%. Enrollment numbers are up in almost all categories; on-campus students, students at MSU and VCSU (especially in the nursing programs), online students and dual credit students. The largest programs at the college continue to be Liberal Arts, Nursing and
Business.
---
Student Scholarship Opportunity
September 11, 2018
Every year, the North Dakota Space Grant Program (NDSGP) provides North Dakota's public, two-year and four-year colleges and universities with scholarship funding to award to undergraduate students. The amount of funding available for scholarships varies by institution and the number of awards is typically determined by the Office of Financial Aid at each institution.
Dakota College at Bottineau (DCB) has $7,000 available for scholarships during the 2018-2019 academic year. Students who are US citizens, enrolled fulltime at DCB, have a minimum GPA of 3.0 and are pursuing a degree in program in Science, Technology, Engineering or Mathematics (STEM) are eligible to apply for the scholarship.
To apply for the scholarships available through DCB, students must submit a 1) completed application form, available from the Office of Financial Aid or online athttp://ndspacegrant.und.edu, 2) a letter of recommendation from at least one faculty member, and 3) a one-page essay outlining the student's current and future educational goals and how they are related to this scholarship.
Application materials should be submitted to Angie Bartholomay atangela.bartholomay@dakotacollege.edubefore noon on Friday, November 16, 2018.
---
Grant Writer hired at DCB
September 18, 2018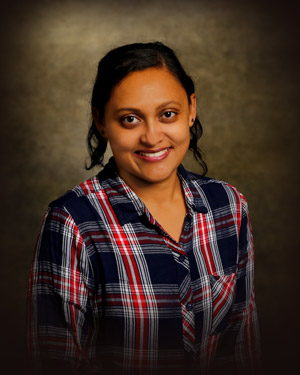 Dakota College at Bottineau has recently hired Dr. Indrani Sasmal to lead the college's grant development and grant writing efforts. She bring strong expertise in the fields of natural resources and wildlife, in addition to her writing and project management skills. Indrani earned a PhD from South Dakota State University in Wildlife Biology. She has worked for South Dakota State University and North Carolina State University as a post-doctoral fellow with research in carnivore genetics and ecology.
Her experience in developing grant and research proposals, managing projects, and managing teams of natural resource researchers make her uniquely qualified for the position. Indrani has also taught graduate and undergraduate classes. She is the mother to two daughters, three and seven and her husband is also an ecologist. In her spare time, she loves to read and travel.
---
DCB Hires Biology Instructor
September 18, 2018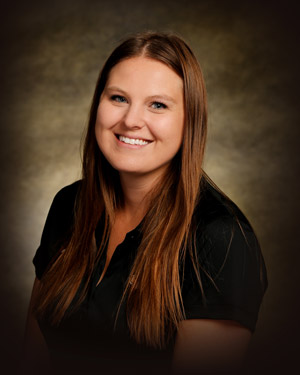 Taija Hahka was recently hired by Dakota College at Bottineau as a biology instructor. During summer 2018, Hahka completed her master's degree in molecular and cellular biology from Michigan Technological University. Hahka has four publications; one in Physiological Reports, two in Frontiers Physiology and one in ACTA Physiology. She is also working on two primary publications.
Along with teaching biology, Hahka is serving as a math tutor. She is in process of starting the DCB Science Club and will be assisting with the honors anatomy class. In her spare time, she enjoys sports and will be assisting Head Coach Mike Smith with the Ladyjacks volleyball team.
With an offer from the University of Fairbanks, Alaska, Hahka accepted a position as a fully supported research assistant and plans to start working on her PhD in neuroscience and biochemistry following the conclusion of fall 2018.
---
Boone Hired as DCB Social Science Instructor
September 10, 2018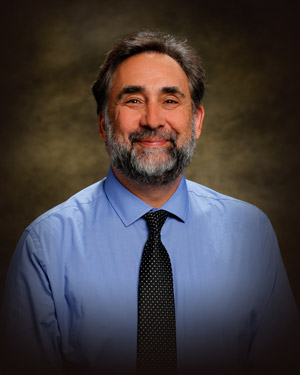 With the resignation of Steve Sathre, DCB hired Paul Boone, PhD to teach the social Science courses at DCB. Boone grew up on a horse ranch in Northern California near Santa Rosa. He has lived in San Diego, Washington D.C., San Francisco, Oakland, Romania (Cluj), Prague, and Reno. Boone taught in K-12 schools for 16 years in Oakland and Santa Rosa and worked 8 years in special education as an assistant and a computer teacher and 8 years as a long-term substitute teacher in public middle and high schools. After caring for his father for 3 years, Boone decided to go to graduate school where he earned a M.S. in Education in May 2010 and a Ph.D. in History in May 2017 from the University of Nevada, Reno.
At the University of Nevada, Reno, Boone served the Graduate Student Representative for History and co-founded the History Graduate Student Association. As a student leader, he mentored new students, led a dissertation/thesis support group, and organized professional development workshops. Boone chaired the College of Liberal Arts Graduate Student Symposium for four years. The event grew from a one-day symposium for UNR students to a three-day interdisciplinary conference open to the public that included over 100 graduate students in 35 disciplines from 40 universities and featured prominent keynote speakers. He also engaged in oral and public history work as a graduate student on the 4th Street-Prater Way History Project.
Boone's research and teaching specialties include U.S. cultural/intellectual history focused on the sociocultural constructions of collective identities, 20th Century U.S. history focused on popular culture, public education, and cultural politics in the Cold War era, U.S. history of education focused on the cultural, political, and social processes of professionalization for K-12 teachers, and history pedagogy focused on active and collaborative learning opportunities.
His teaching philosophy is empowering students to take charge of their education, develop a desire to become lifelong learners, and acquire skills to be engaged citizens. As a foundational pedagogical principle, he emphasizes developing critical thinking and historical analysis though active learning opportunities. He states that his role as a teacher is to mentor students in the processes of constructing historical knowledge and to facilitate their critical engagement in the work of historians. As a result, his pedagogy and curriculum revolve around creating opportunities for students to do history. Boone's ultimate aim is for students to be able to think like historians.
Boone's scholarship has informed his educational practices by helping craft courses that highlight the interconnectivity between the personal lives of historical actors, structural factors, human agency, and major events. He focuses on the interrelationships among class, gender, politics, race, and sexuality with the constructions of subcultural and professional identities. In his dissertation, he illustrated how the American Federation of Teachers and National Education Association used representations of "hero" teachers and Cold War discourses of Americanism, consumerism, democracy, and world leadership to lay claim to and gain affirmation of teacher professionalism between 1946 and 1965. Given the continued dominance of women in teaching, the persistence of racial segregation in schools, and the consistent focus on Americanization in the K-12 curriculum, the histories of civil rights, ethnicity, gender, public policy, law, race, sexuality, and women are central to his research. He presented papers on how the "feminization" of teaching from 1880 to 1925 affected teachers' personal and professional identities in the West, how Cold War gender and sexuality norms intersected with popular representations about and personal identities among the Beats, and how the performance and commodification of Indian mascots' primitive masculinity complicated and continue to complicate the constructions of Native American personhood. This research helps Boone to craft courses that allow students to build cognitive empathy for themselves, and each other.
---