Dickinson State Visits Dakota College at Bottineau
May 22, 2018

Faculty and Students from Dickinson State University traveled to Dakota College at Bottineau to take a look at agriculture in a different way than is normally thought of in western North Dakota.  DCB provides skills and knowledge in controlled environmental agriculture. Such environments include greenhouse technology, floral design, aquaponics, hydroponics and vegetable production in high tunnels.
Dakota College at Bottineau's Entrepreneurial Center for Horticulture (ECH) and Dickinson State University's (DSU) Agriculture and Technical Studies program received an USDA National Institute of Agriculture grant to expand the agriculture industry in North Dakota through programs in higher education.
The project will increaseeducation and outreachopportunities in specialty crop production through a collaboration between DCB and DSU.  DCB has an established program that prepares students and clients to run successful specialty crop enterprises and offers a Certification and Associates degree in Specialty Crop Production; the only program of this kind on the Northern Great Plains. DSU's Agriculture and Technical studies program is a traditionally focused four-year agriculture program. Collaboration between the schools capitalizes on each program's strengths to increase the quality of agriculture education in both institutions.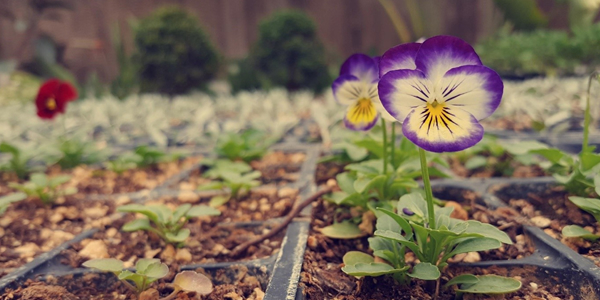 The project enhances agricultural education by deepening student awareness and understanding of the diversity and complexity of modern agriculture and food systems. This project takes principles of specialty crop production developed for Dakota College's two-year vocational-training focused program and integrates them across many disciplines within Dickinson State University's agricultural curriculum.
This collaboration provides an innovative solution to the lack of specialty crop agricultural education and both broadens the scope and makes agricultural education accessible to a greater number of students. Building a partnership that capitalizes on Dickinson State University's strong agricultural program and Dakota College's existing curriculum in specialty crop production is a more effective and efficient way of increasing specialty crop educational opportunities than if either institution of higher education were to attempt to develop a new and separate sustainable agriculture program.
---
Wildlife of ND Featuring Pollinators Workshop
May 11, 2018 
Wildlife of North DakotaFeaturing Pollinatorsis an education workshop for teachers, environmental educators, or anyone that works with youth. This workshop features all new materials. Educators will learn about the different types of Wildlife found throughout North Dakota and the habitats in which they are found. Students will examine different animal species, both alive and specimens to get an up-close look. Participants will also receive the new Urban Pollinator Curriculum and explore the three distinct sections of this curriculum leading them from information to positive actions in their community.  They will explore the urban pollinator gardens on site with inspiration to develop their own pollinator garden in their community or at their school.  Different instructional methods will be used to teach across the curriculum integrating subject areas. 
TheNorth Dakota Habitatscurriculum will be used as textbooks for this course. The course is suitable for both elementary and secondary teachers. The workshop will be fun and fast paced with many hands-on activities educators can use in their classrooms, discussion of classroom and curriculum integration, and walking field trips, weather permitting.  All supplies are provided.
Preregistration is required through the North Dakota Game & Fish Department. To register contact:  Sherry Niesar, 701-527-3714 orsniesar@nd.gov.  Mail registration deposit checks to Melissa Long, Attn:  Bottineau Habitats Workshop, NDGFD, 100 N Bismarck Expy., Bismarck, ND 58501
To register for graduate credit, visit UND's website at: https://register.und.edu/learning/jsp/course.jsp?categoryId=10034&courseId=TL.WND
---
DCB Recognizes the First LEAP Graduates
May 9, 2018
Dakota College at Bottineau (DCB) is proud to announce the first LEAP (Leading to Education and Advanced Preparation) program graduates. Designed for high schools, LEAP allows high school students to earn a Certificate of College Studies alongside their high school diploma. This spring DCB graduates seven students from this program; one from Midkota High School and six from Mohall High School.  Each graduate will be acknowledged as a high school and college graduate at their high school commencement exercise.
Lauren Ashley Topp, Midkota High School will be walking across the stage at DCB as one of the first high school students to receive their Certificate in College Studies while attending high school.  DCB is the only college in North Dakota that offers this program.  The commencement exercise will be held on the Dakota College at Bottineau Campus Friday, May 11that 3:00 pm in the gym located in Thatcher Hall.
Students earn 24 general education college credits while in high school, by taking two dual credit offerings from DCB during each semester of their junior and senior year. This program launched in the Fall 2017 semester and offers great benefits for students including time and cost savings, flexible deliver either online or via Interactive Video Network (IVN) and transferability.  General education courses transfer to any campus in the North Dakota University System (NDUS). This allows students to take quality courses from DCB at an affordable rate and then either continue their education at DCB or transfer their courses/credits to any campus in the NDUS.
LEAP Graduates:   *Honors, **High Honors
Midkota High School
Lauren Ashley Topp* Grace City, ND
Mohall High School
Mikaylee Bahl* Sherwood, ND
Stephen Isaac Ellingson** Sherwood, ND
Levi James Feland** Antler, ND
Chase Lloyd Gates* Mohall, ND
Trevor J. Savelkoul** Mohall, ND
Cole Robert Southam* Sherwood, ND
---
Dakota College at Bottineau Graduates 28 AAS Nurse Students
May 9, 2018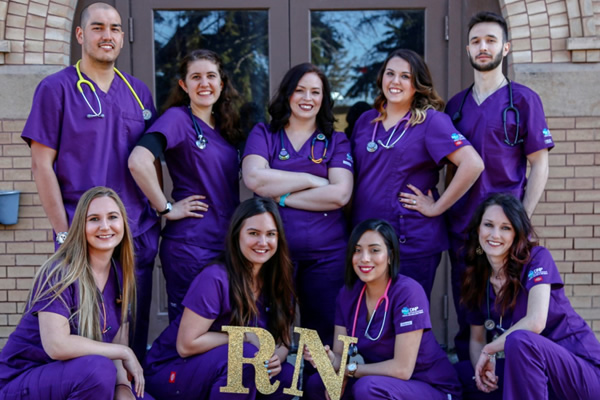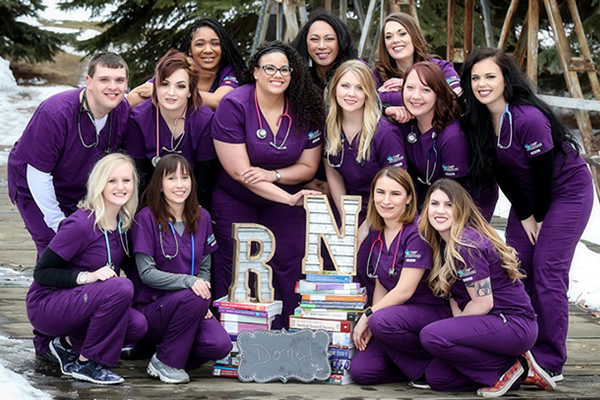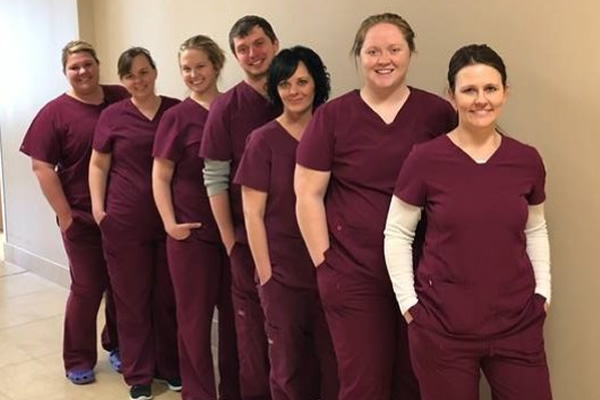 The Dakota Nursing program at Dakota College at Bottineau will pin twenty-eight Associate in Applied Science Nurse graduates on Friday, May 11, 2018.  Dakota College at Bottineau's practicum is a member of the Dakota Nursing Program, a consortium of four community college nursing departments which work together to offer a common curriculum for a Practical Nursing Certificate and for an Associate in Applied Science in Nursing. 
The program works to meet North Dakota's growing need for nurses by providing these degree programs on the campuses of four two-year colleges and numerous satellite sites across the state. This spring's Dakota College at Bottineau graduates are from the Minot, Valley City and Bottineau campuses.  There were nine enrolled in the Bottineau class, 12 in the Minot class and seven in the Valley City class.  The program collaborates with medical centers across the state at which students gain practical experience. The nursing program has proven successful, as graduates consistently score higher than the national average on exit exams.
The photo attached is a picture of the 2018 Associate of Applied Science Nurse graduating class. Students will be taking their National Council Licensure Examination (NCLEX) exam to become licensed to begin their career as a Registered Nurse.
---
Two Retire from Dakota College at Bottineau
May 9, 2018
Two of the Dakota College at Bottineau faculty have earned retirement after several dedicated years of cultivating growth through the mission of a quality education in a caring environment.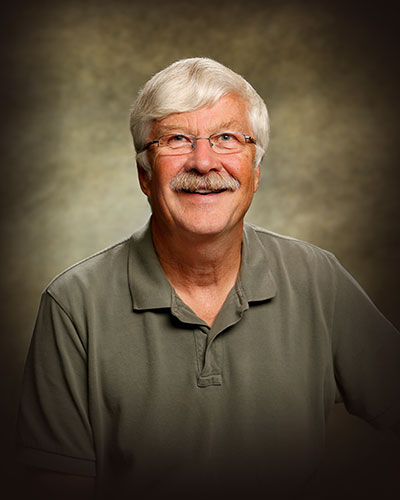 After 34 years of exceptional service to Dakota College at Bottineau and its students, Dr. Chuck Lura has decided to resign from his faculty position.  After receiving his master's degree in biology from South Dakota State University, Lura started his career at DCB in 1984.  The following year he earned a Ph.D. in botany from North Dakota State University.  In addition to his role as a college professor, Dr. Lura served on numerous committees and held the post of Faculty Senate president (1985-1987) and academic division director (1988-1990).  He has been a member of several professional organizations, conducted research on rangeland in North Dakota, and has authored numerous publications and articles.  For his accomplishments, Lura has received several awards including the DCB Excellence in Teaching award in 1990.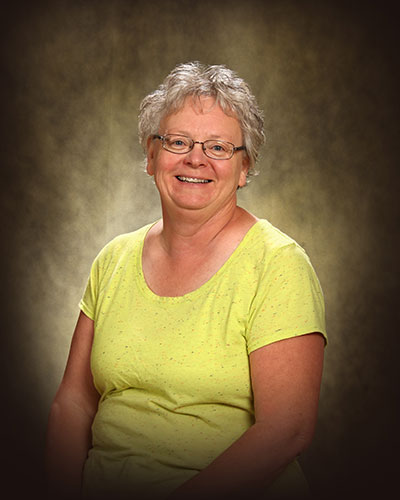 After 39 years at Dakota College at Bottineau, Diann Beckman has resigned her position as an instructor in the Horticulture department.  The good news is that she will still continue to teach courses for DCB as an adjunct instructor.  A graduate of Dakota College, Beckman came to DCB (then NDSU-Bottineau) in 1978 and has been an instructor and advisor for the Horticulture programs since that time.  In addition to providing excellent instruction to her many students over the years, she has provided many community education classes such as wreath making, floral design and gardening.  She has judged the floral exhibits at the State Fair, provided many activity programs for MarketPlace for Kids, and she and her students have been key supporters of the Rotary Roses Annual Fundraiser project in Minot. Ms. Beckman was recognized by the Bottineau County Farm Bureau as their 2002 Educator of the Year.  Her artistic touch has been on display at DCB many, many times with the floral arrangements that she and her students provided for such events as Evergreen, the Student Recognition Banquet, the Faculty and Staff Appreciation Luncheon, and numerous others.  Ms. Beckman a certified florist and is a member of the NDFlorist Association, the ND Horticulture Society and several other professional organizations.  In addition to the lasting impact she has had on students and the profession, she has played a key role in the permanent landscaping and designs for the summer flower plantings, which she has overseen every summer since 1978. 
---
Dakota College Recognizes Excellence
May 7, 2018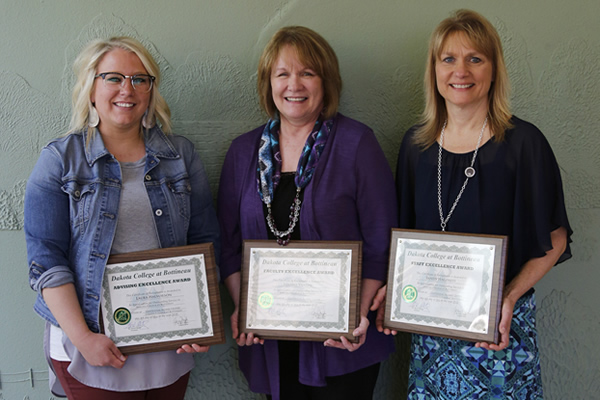 The Faculty, Staff and Advising Excellence awards are intended to recognize and reward efforts where job performance adds value to the college experience for students, colleagues, and the campus community.  Recipients demonstrate qualities that make it clear their contributions are exemplary and go beyond what is required for the routine discharge of their duties. Sandy Hageness, Administrative Assistant to the Campus Dean, is the 2018 recipient of the Staff Award for Excellence.  Joanne Vandal, Nursing Instructor is the recipient of the Faculty Award for Excellence.  Laura Halvorson, Career Counselor, is the recipient of the Advising Award for Excellence.
Sandy Hageness has been at the college since 2015. She is the Assistant to the Campus Dean.  Although Sandy does not work with directly with students, she cares about their success and works on many committees to support them. One nominator's comment stated that Sandy takes pride in her work at the college as she personally promotes college events, and is very professional to work with whether you work with the college or from a community standpoint.
"She is genuine and caring, professional at all times, and willing to help with whatever needs a student, faculty or staff presents.".  This skill facilitates greater progress in making and obtaining goals that improve our delivery of education to our students.
Joanne Vandal has been at the college since 2011.  She teaches in the nursing programs at the Bottineau and Minot campuses. Joanne puts her students first.  She always puts in the extra effort to assure the students' needs are met.  "She makes herself available to help us succeed in academics and always answers our questions in a timely manner."  Student comments state that they feel she treats everyone fairly, does not judge and has a very professional, positive attitude with a smile on her face. She is not only a teacher to her students, but a mentor.
Finally, the Excellence in Advising Award honors student-advising efforts on campus. The recipients exemplify qualities that make it clear their contributions go beyond what is required.  They have an impact on advising students on their career, academic, and personal goals.  This award recognizes the positive effect advising has on student retention and persistence to graduation.  DCB's 2018 recipient, Laura Halvorson has been at DCB since 2015 and works in the TRiO department as a Career Counselor.  A colleague who submitted Laura's name for this award commented that Laura is very involved with students throughout the semester.  "She deeply cares about all areas of success."  Through utilization of progress reports, personally reaching out to professors and students, Laura inspires student success.  She helps students achieve goals in and outside the classroom, and does not limit her role to selected classes.  She is an example of an advisor who is committed to assure student success.