High Tunnel Workshops
June 12, 2018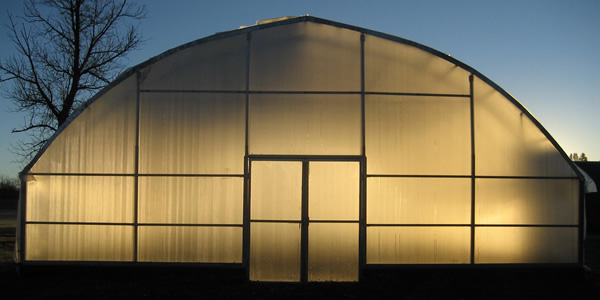 The Entrepreneurial Center for Horticulture (ECH) at Dakota College at Bottineau, in conjunction with the North Dakota Natural Resources Conservation Service will be holding six High Tunnel Workshops in locations around the state.
These workshops will assist those wishing to begin or expand production of vegetables, fruits, and specialty crops in high tunnels with construction and production techniques. Two types of training sessions will be held. The beginning workshop will cover purchasing, locating, construction, basic production and scheduling as well as the conservation practices with which NRCS can provide assistance. The advanced workshops will cover soil management, water quality and quantity, irrigation, varietal selection and special production considerations. Mainly geared for those that grow and sell produce, the training will also have value for those growing fruits and other specialty crops in high tunnels.The workshops are free and open to the public.
Holly Mawby, ECH Director, and Keith Knudson, Dakota College at Bottineau Specialty Crop Production Faculty, will be presenting. Each workshop will include a tour of a local producer high tunnel location and plenty of time for questions.
The first three workshops are the beginning level sessions, the first of which will be held in Mandan on June 27th from 9:30 AM to 4:30 PM at the Farm Credit Services offices. Following beginning level workshops will be held from 9:30 AM to 4:30 PM in Watford City on July 11th and Bottineau on July 18th. The Advanced level workshops will be held between July 23rd and August 10thin Bottineau, Minot, and a location to be determined. Please call for exact locations and dates for the advanced workshops. Refreshments will be provided but each participant will be responsible for their own lunch. Participants must RSVP their attendance to ensure enough resource materials for everyone.
For more information or to RSVP for one of these free workshops, contact Holly Mawby at 701-681-0252 or emailhollyrose.mawby@dakotacollege.edu.
---