News Releases - July 2018
---
Johnson Named to ND Department of Public Instruction Committee
July 23, 2018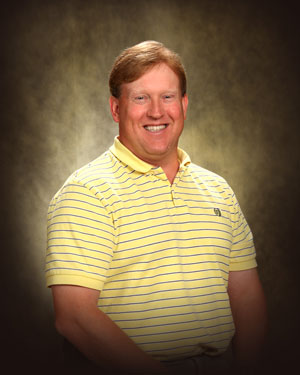 The North Dakota Department of Public Instruction (NDDPI) has named Scott Johnson, Mathematics Professor at Dakota College at Bottineau to serve as a committee member on the North Dakota ACT Standards Setting 2017-18 review panel. NDDPI was fortunate to receive a large number of interested and well qualified applicants. Selections were based on past experiences in standards writing/setting, knowledge of ND Math and English Language Arts/Literacy (ELA) standards, grades taught, previous related experience, number of applicants in content areas, as well as school/district demographics.
Larry Brooks, Dean for Academic and Student Affairs shares; "I am confident Scott will be a fine addition to the committee and will do an excellent job representing higher education interests."
---
Donations Awarded from Rummage Proceeds
July 10, 2018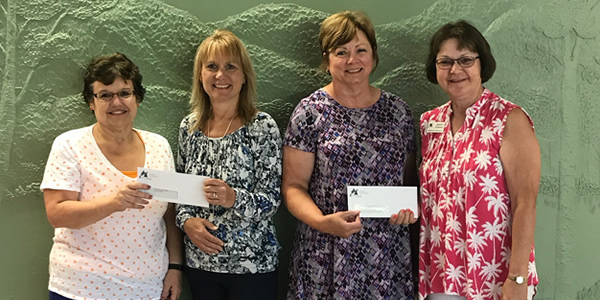 Dakota College at Bottineau held their fifteenth annual rummage and bake sale on Saturday, April 7, 2018. DCB employees hold this event each year to support local community charities and service groups. DCB has reached $21,725.37 in giving since establishing this event in 2003.
The 2018 proceeds of $909.50 were distributed to three community groups. Recipients included Just for the Love of It at Metigoshe Lutheran Church, the Turtle Mountain Cancer Support Group, and Friends of DCB (tribute fund).
The purpose of Friends of DCB is to provide a positive campus atmosphere that acknowledges significant life events of faculty and staff and to provide sincere support as needed. DCB employees fund this endeavor.
Just for the Love of It is sponsored by the Metigoshe Lutheran Church. The purpose of this group is to help people in need. It may set a needy family up in an apartment, pay for gas required for travel to medical treatments, or even pay utility bills. Bottineau County Social Services referrals often result in action by Just for the Love of It. The request is received by Pastor Cole Bentley and a plea goes out to congregation members, who do what they can to provide the help needed.
The Turtle Mountain Cancer Support Group is another group dedicated to helping people in need; specifically those effected by cancer. They may pay for gas for medical treatment, purchase a wig, or provide whatever support is needed. This support group fund raises throughout the year.
Funds from previous sales were earmarked for upkeep of the DCB Little Free Libraries. The Little Free Library project was started with proceeds from DCB's 2016 rummage sale. The libraries are located by the playgrounds at Tommy Turtle Park and Forestry Park. The premise of the Little Free Libraries is to "take a book, leave a book." Users are also welcome to return books after reading them to continue growing the library. Books may be donated by putting them in a Little Free Library or taking them to the Dakota College at Bottineau bookstore (Monday through Friday 8:00-3:30). We are especially in need of books for children. Stewards for the libraries are DCB employees Darrell Waters, Janeen Pollman, and Denise Schroeter.
---