2018 DCB Space Grant Scholarship Recipients Announced
January 29, 2018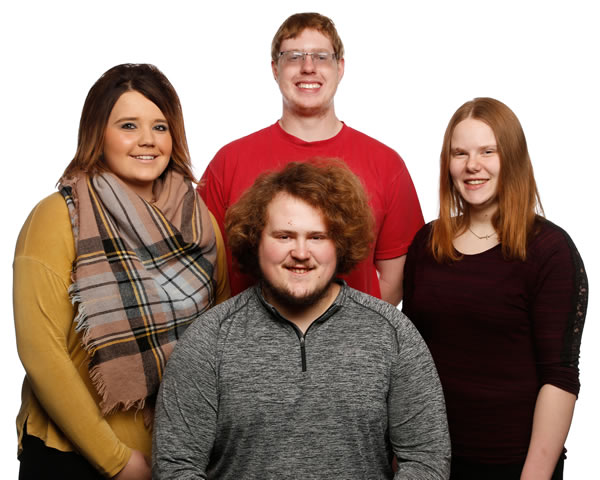 The North Dakota Space Grant Consortium, under the direction of the University of North Dakota, made available $7,000 in scholarship funds to students at Dakota College at Bottineau.  These funds were awarded to students who show promise in the areas of science, technology, engineering or math (STEM).  The goal behind the North Dakota Space Grant Scholarship program is to identify, recruit and retain students in science, technology, engineering and mathematics; to encourage women and underrepresented students to enter these fields of study; and to increase NASA activities and awareness in North Dakota.  To qualify for the Space Grant Scholarship, students must show academic excellence, have a sophomore standing, and have education and career interests relevant to STEM.
This year four students from Dakota College at Bottineau were selected to receive this scholarship:
Alex Abrahamson(St. John, ND) – Associate of Science (Agriculture)
Spencer Dorsey(Tecumseh, NE) – Associate of Science (Wildlife Management)
Georgina Eidmann(Rugby, ND) – Associate of Science (Health Professions)
Victoria Gullett(Bottineau, ND) – Associate of Science (Health Professions)
---
Career and Technical Education Fair
January 29, 2018
There is a level of academic content and skill that is required for success in today's career and technical, formerly known as vocational, careers. Despite the ongoing marketing of Career and Technical Education (CTE), there are many people who are not aware of the impact CTE programs provide, the career opportunities available in the state, and what North Dakota students can do after completing career and technical education and training.
Dakota College at Bottineau (DCB) will speak to CTE success with area high school students, Wednesday February 7thon the DCB campus.  This is an opportunity for CTE program faculty to showcase their programs.  Faculty will demonstrate and explain programs, projects and the impact of CTE programs. The eleven programs participating include Paramedic Technology, Nursing, Education, Allied Health, Natural Resources, Wildlife and Fisheries, Horticulture, Business, Computer Technology, Photography and DCB at Minot programs. 
Successful students can enter the workforce in two years by earning their technical degree or further their education by easily transferring credits to any four-year ND university.  The intention of the CTE fair is to help students learn about the quality career and technical education-taking place in their area. 
---
2018 Most Affordable Online Colleges Offering Associate Degrees
January 29, 2018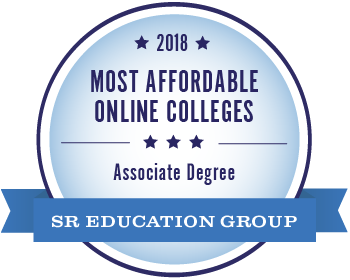 Dakota College at Bottineau recently rated 2018 most affordable online colleges offering associate degrees. With annual tuition rates under $5,000, DCB is in the top 20 colleges that offer the most affordable online associate degrees based on SR Education Group's 2018 research. DCB ranked #16, offers 13 online associate degrees at a low tuition rate. Students at DCB can study a range of subjects including Information Management, Photography as well as Paraprofessional Education, Recreation Management and Medical Assistant. To be considered for this list, schools must offer at least 10 fully online associate degrees.
Founded as a forestry school in 1906, Dakota College at Bottineau now serves as one of the eleven campuses in the North Dakota University System. The career and technical programs offered at this school are classified into six areas: business, computer technology, education and human development, health professions, natural resources, and photography. Through its Student Success Center, the college offers a variety of support services to online students including advising services and free tutoring.
You can read more about the ranked schools, athttps://www.onlineu.org/most-affordable-colleges/associate-degrees
---
DCB Recreation Management Program is Customized for Each Student
January 23, 2018
There is a level of academic content and skill that is required for success in today's career and technical, formerly known as vocational, careers. Despite the ongoing marketing of Career and Technical Education (CTE), many people are not aware of the impact CTE programs provide the career opportunities available in the state.  Students can get into their career in two years or less upon completing career and technical education and training.
Dakota College at Bottineau offers an AAS and Certificate in Recreation Management. The Recreation Management Program is just one of the career and technical programs offered by Dakota College at Bottineau. The program prepares students for employment in a wide variety of recreation and leisure settings.  The program also provides certification for graduates to become an Associate Park and Recreation Professional through the National Park and Recreation Association.  Recreation professionals interested in gaining credits for continuing education will also benefit from this program.
Organized around core courses the program emphasize administration, program planning, and an understanding of the foundation of recreation.  Students customize the program by selecting elective courses that complement the core courses and are of interest to them. Students complete the curriculum using an online delivery format.  Practicing professionals teach the classes, therefore bringing experience and practical examples to their classrooms. 
Students completing the either in the AAS or Certificate Recreation Management program have gained valuable academic knowledge of the field and practical experience by completing an internship with a recreation organization.  Students are encouraged to focus on the area of recreation that interests them such as outdoor recreation, commercial recreation, tourism, or community recreation.  Graduates have found employment with the National Park Service, in commercial recreation facilities, community recreation, ND Extension Service, and North Dakota Parks and Recreation Department. 
---
DCB Hires Academic Support Coordinators & Safety Security Officer
January 10, 2018
Dakota College at Bottineau welcomes two Academic Support Coordinators to campus. These positions are important to the academic success of students.  Assessment data is used to identify areas needing improvement allowing the coordinators to implement guidance accordingly.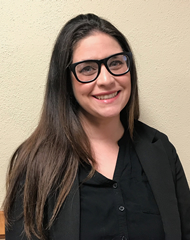 Zahra Moss, of Bottineau, will be working in the Student Success Center. She will coordinate academic support services for students, providing services such as peer mentoring.  In addition, she will coordinate the tutoring program for students who do not qualify for the TRIO program. Zahra will also be instructing the Study Skills class on-campus and online.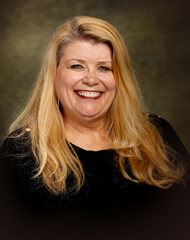 Jackie Migler, of Bottineau, will coordinate the disability support services program. She will also serve as the Campus 504 Coordinator and continue her duties instructing and advising in the education program.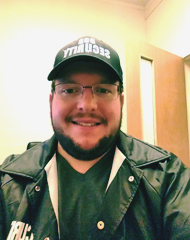 Dakota College at Bottineau recently filled a vacant security position with a Bottineau community member.  Cole Watson is DCB's new safety and security officer and officially began work on January 3rd.   While Cole is originally from the Twin Cities, he is not new to the Bottineau area.  He attended two years of high school at Bottineau High School, where he played football.  He attended Dakota College at Bottineau for one year and then went to Lake Region State College where he graduated from the Policy Academy in 2008.  His was previously employed as a Deputy Sheriff in both Benson County and Bottineau counties.  These experiences will be a benefit to his duties on the DCB Campus.  Watson shares that he is anxious to start this new chapter in his career, and that he is looking forward to getting to meet new faces, having new challenges, and helping to make sure everyone on campus feels safe and secure. 
---
DCB Photo Grad starts internship with Disney Corp.
January 8, 2018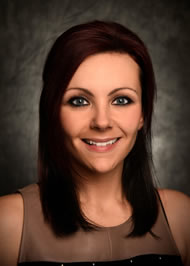 Lindsay Gronos of Minot is your average 31 year old with a dream. Her dream is to do commercial advertising photography for a major corporation.
Unfortunately, like most people with large dreams, sometimes life gets in the way of those dreams. Gronos grew up in Burlington, ND and moved to Minot at the age of 23. She always loved art and creating in a wide variety of mediums, but hadn't considered doing art for a career. "I mean, art isn't a career, it's just a hobby right?"
While working odd jobs and doing whatever it took to pay the bills, she started doing commercial cleaning for businesses and hotels. In 2009 Gronos started her own cleaning business and now specializes in cleaning private homes. Her business has provided a solid income for the past 8 years, and she is grateful for that, but she felt incomplete. Gronos states, "I don't mind what I do, but I'm tired of it. I want to create, I need to create. I don't know, I guess I just want more out of life."
Gronos decided it was time to look into a creative career. She began researching college programs and degrees in the arts. Her research led her to Dakota College at Bottineau and their photography program. Gronos remembers, "the online program was a good fit for me because I could do the entire program online, and I've always loved photography."
DCB photography instructor Clint Saunders was immediately impressed with Gronos's photography, but was most impressed with her work ethic and passion. Saunders states, "Lindsay is one of those students you love to work with. She has an incredible passion for photography and a natural 'eye' for it, but the thing that impressed me the most is her work ethic and drive to be better." Saunders continued, "Lindsay loved critiques, she wanted feedback, she never wanted me to tell her how great her work was, but rather where it could be improved."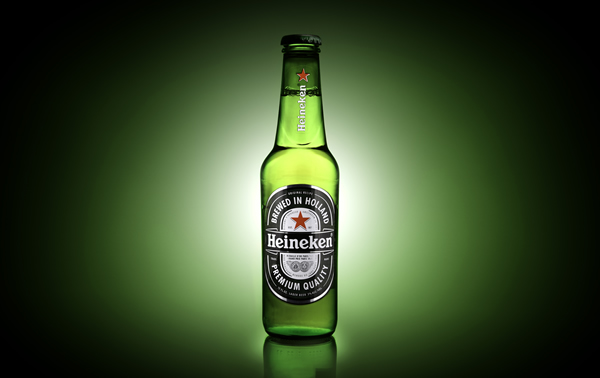 While completing her AAS degree in photography, Gronos found her favorite class and subject matter, commercial advertising photography. Gronos explains, "I can't believe what I learned in that class. When I signed up for the photography program I had no idea I would get to learn how to do advertising photography. I keep looking at my portfolio and thinking - wow, I can't believe that's my work."
The final semester for Gronos proved to be her most challenging. On top of running her business, Gronos was also taking 18 college credits which included some of her hardest classes. Along with the stress of juggling her business and college, Gronos was getting a lot of negative feedback from friends both in person and on social media.  Gronos recalls, "I started sharing my work on my facebook page and people started criticizing me and putting me down. I was getting attacks from people I thought were my friends telling me that I was being arrogant and conceited because I was sharing my work. They were saying that I needed to get over myself and get realistic because I was never going to make it in photography." Gronos was shocked and hurt by the negative feedback she was getting from people she thought would support her and began to question if she was on the right track or not.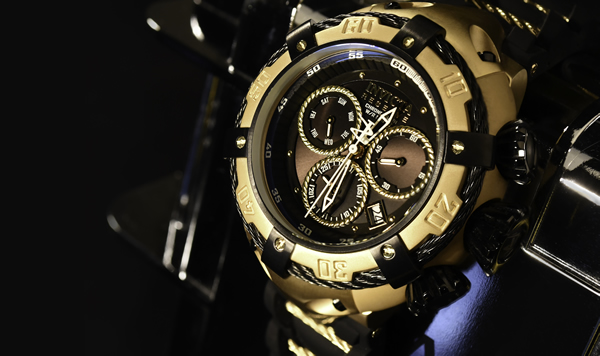 Saunders, her photo instructor, recalls getting messages from Gronos, "Lindsay sent me several emails asking if she was doing the right thing and questioning if she had what it takes. I was shocked when she told me what people were saying to her, and did my best to ensure her that she had a future in this business. I never once doubted her ability to succeed based solely on her drive, work ethic, and passion. Combine those things with her natural artistic talent and I knew she could achieve whatever she set her mind to."
As graduation grew closer, Gronos began researching jobs in her field and became frustrated, "every job I could find was an entry level position, and wanted a bachelors degree with experience. I was getting an AAS degree and was worried that it wouldn't be enough." Gronos reached out to her instructor for advice. Gronos states, "I contacted Clint several times and asked about needing a bachelors degree. He kept assuring me that I was on the right track."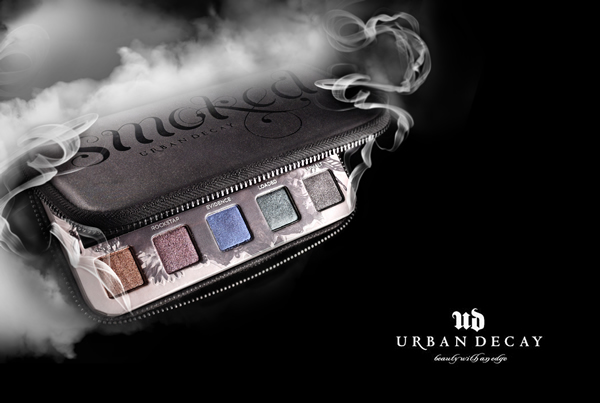 Saunders recalls, "Lindsay was very worried that she was going to need a bachelors degree in order to get a job in her field. I told her that the AAS was actually a better degree for professional photography because it was a CTE (career and technical education) degree which was more like trade school. A bachelors degree is a higher education degree in which you receive a higher education while taking a few classes in photography. Our program is almost all photography and is designed to train photographers to work in the field. I kept telling Lindsay to trust me and just keep working on her portfolio. I knew she wouldn't have any trouble getting a job once employers saw her work."
The other challenge Gronos kept running into was the idea of starting over financially. Gronos was very reluctant to give up her income, "I've owned my cleaning business for a while and it has grown to provide me with a good living. I was terrified of the idea of giving up my job security and income to start over."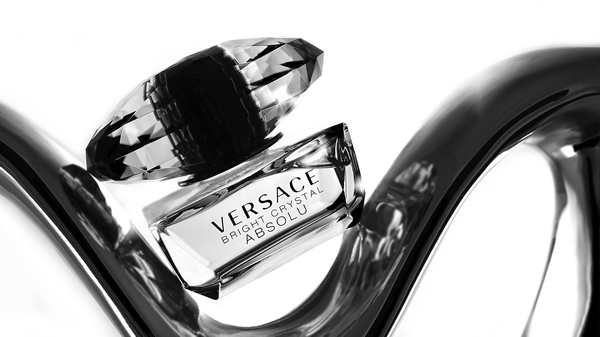 While researching jobs, Gronos ran across and ad doing a paid internship with Disney Corporate Offices. "I couldn't believe my eyes. Could this possibly be real?"  Two years ago when Gronos started down this new and scary path she recalled saying, "I have no idea where this might go, but could you imagine how cool it would be if I could work for Disney someday?"
With encouragement from her instructor, Gronos decided to apply for the position. The person who would become her future boss contacted Gronos within two days of her submitting her application. "He didn't really even interview me, he told me about the job and said that, after reviewing my portfolio, I was definitely his top candidate for the position, and offered it to me."
Gronos was excited and terrified at the same time. Gronos was torn between the opportunity to chase her dreams and the fear of giving up her security and starting over. Along with the fear came the reality of being able to afford closing a business, moving to Florida and starting over. To make the decision harder, the internship was to start in less than a month. After weighing all of the options carefully and doing the math, Gronos realized that she couldn't afford the move and was going to turn down the offer. "I was devastated, but I didn't know what else to do. I just simply couldn't afford to take the opportunity."
In desperation, Gronos decided to sell all of her photography equipment in order to chase her dream. She posted an ad on Facebook looking for buyers. It wasn't long before Gronos's cousin, Katie Moore saw the post, contacted Gronos and told her that she couldn't sell her equipment and then offered to help her financially with the move. Gronos was overwhelmed with emotion, "I couldn't believe it! I thought there was no way it could happen, and then Katie came in like my fairy godmother."
Gronos has been busy making preparations and will start her new adventure in Florida on January 3rd2018. Gronos concluded, "I want to thank my family and friends who have been supportive of me on this journey and I want to thank Katie for making this a reality. I also want to thank my instructor Clint Saunders, without his support and making me strive for perfection I wouldn't be the photographer I am today! I owe you all big time. You guys made my dream come true as an artist!"
"Go to DCB they said. It will be fun they said. And it was."