News Releases - August 2018
---
DCB TRiO Director to Represent State at ASPIRE Institute
August 20, 2018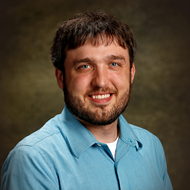 Dakota College at Bottineau (DCB) is proud to announce their Director of TRiO will represent the State at the ASPIRE Leadership Institute this fall. Nathan Biggerstaff, DCB TRiO Director was nominated by the ND State ASPIRE president, along with one other North Dakota TRiO member to represent the State at this year's Leadership Institute.
Biggerstaff then completed an application for consideration and was subsequently chosen as one of the representatives. He will be attending a one day-intensive workshop that will allow him to grow professionally to ensure the best services are granted to students to assure that TRiO works beyond just his daily work.
ASPIRE is a professional organization that serves to represent Region 8 TRiO programs, North Dakota, South Dakota, Montana, Wyoming, Colorado, and Utah. ASPIRE helps provide a communication channel to the Council for Opportunity in Education (COE), the TRiO governing body that reports to the Department of Education. Each year ASPIRE holds both a Co-state (North and South Dakota) and Regional conference. This year, ASPIRE is offering a Leadership Institute designed to get selected individuals more engaged in the state, regional, and national levels of TRiO through an opportunity to interact with and learn from seasoned TRIO professionals.
---
DCB EMS Student Awarded National Scholarship
August 14, 2018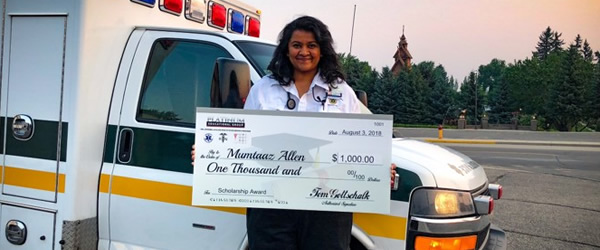 GRAND RAPIDS, MICH. – The staff at Platinum Educational Group understands the struggles and obstacles that are presented to students obtaining higher education in the healthcare industries. In 2015, Platinum Educational Group launched its inaugural scholarships program geared at EMS students. In 2016, the company expanded its product line to include the Nursing and Allied Health fields. It only seemed fitting to expand its scholarships program to include the hardworking and dedicated students in those fields as well.
The 2018 EMS scholarship was awarded to student Mumtaaz "Taaz" Allen. Mrs. Allen is enrolled in Dakota College's Paramedic program located in Bottineau, ND. Taaz dutifully supported her husband's military career while raising their son. When the opportunity to be involved in emergency medical services, she jumped at it. "I grew up in a medical household. I've always had an interest in and a love for helping heal people." stated Mrs. Allen. After graduating, Taaz is excited about pursuing her next level of education as a Critical Care/Flight Paramedic.
Platinum's goal is to provide students entering the EMS, Nursing, and Allied Health fields with assistance in funding their education. Former high school teacher, paramedic, and now Platinum CEO Doug Smith states "With the rising costs of tuition and program fees, it's an honor to assist others in embarking on the dream of providing needed healthcare services to our communities."
For full details of Platinum Educational Group's Scholarships Program contact Director of Marketing, Jeremy M. Johnson, atmarketing@platinumed.com.
---
DCB Hires Academic Specialist
August 8, 2018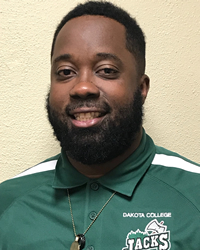 Dakota College at Bottineau welcomes Sid Hunter, TRiO Academic Specialist to campus. This position is important to the academic success of students. Assessment data is used to identify areas needing improvement allowing coordination to implement guidance accordingly.
Sid Hunter, originally from Miami, Florida is an Associate of Science Alumnus of Dakota College at Bottineau. He played football, basketball and baseball before transferring to Oklahoma Panhandle State University (OPSU) where he obtained his bachelor's in biology with a minor in chemistry. His experience from Burdick Job Corp brings admission counselor experience working with students to address their higher education goals. Sid says he appreciates the opportunity to get back, "this place (DCB) gave me the opportunity to play sports and go to school" he says, now he can give back to the school and the community.
In addition, to guiding students academically, Sid will be assistant baseball coach and wide receiver/tight end football coach. When Sid is not working at DCB he enjoys music, sports and hanging out with his two boys; Daxton (3 ½) and Drayke (8 months).
---