DCB Announces 2018 Commencement
April 26, 2018
Dakota College at Bottineau is proud to announce its annual graduation ceremony to be held on Friday, May 11th at 3:00 pm in Thatcher Hall. The college opened in 1906 as the North Dakota School of Forestry. This year marks the 112th graduation ceremony.
A total of 168 students are candidates for associate degrees, diplomas, and certificates. DCB graduates students in fields of health care, web design, information technology, and wildlife. Along with a strong liberal arts curriculum, DCB is also known for a robust distance-learning program through on-line courses and dual credit offerings at area high schools.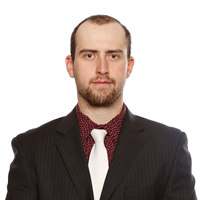 Guest speakers were selected for their commitment, support and academic success at Dakota College at Bottineau.  Zach Garrett, a sophomore from Creighton, SK graduating with his Applied Associate of Science in Advertising and Marketing, will deliver comments on behalf of the student body. His plans after graduation are to transfer to the University of Mary to continue his education and play hockey for the Marauders. Zach has been involved on DCB's campus as a student ambassador, a member of Phi Theta Kappa National Honor Society, a participant in LeaderJacks, a Resident Assistant, as well as a hockey captain and standout with the Lumberjacks. Zach takes pride in his academics as he has been on the Dean's List every semester at DCB.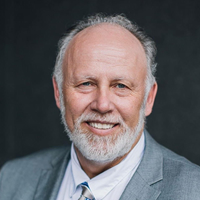 This year Dakota College is proud to have Marvin Nelson as the Commencement Speaker. Representative Marvin Nelson grew up on a small, diversified farm near Rugby, ND raising beef, dairy, hogs, chickens and mink, and a variety of crops. He attended Dakota College at Bottineau for two years graduating with an AS in Agriculture. Transferring to North Dakota State University where he graduated with a BS in Entomology and attended graduate school. During his college years he had the joy of traveling the state being an apiary inspector for the ND Dept. of Ag. After college, he has been a professional crop consultant in North Central North Dakota. He and his wife, Susan, with help from many, built a store on Main Street in Rolla, the Clothing Connection, and there they raised their two children, Jessica and Carl. They have been blessed with two granddaughters, Olivia and Jocelyn Dryer.
Marvin has been happy to serve in a variety of organizations, mostly agriculturally related but has also gotten to serve on the Church of the Lutheran Brethren's synod's Board of Directors. Marvin has served two terms in the ND House of Representatives for District 9, and he was the Democratic Nonpartisan League's nominee for Governor in 2016 which let him once again travel and see his beloved state. 
---
Vandal Inducted Into Honor Society
April 23, 2018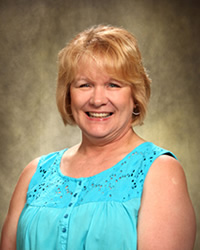 On April 17, 2018, at a ceremony held at Minot State University, DCB Nursing Instructor Joanne Vandal was inducted into MSU's Omicron Tau Chapter of Sigma Theta Tau International Honor Society of Nursing.
Joanne was inducted as one of three Outstanding Community Nurses, there were also 7 MSU graduates inducted at the ceremony.
It is an honor to be a member of STTI. Each year the nursing department invites May graduate students from their BSN program, who meet the criteria of being leaders and are in the top 10% of their graduating class to become members.
There is also a category for current BSN or higher-level nurses who are invited to join. These nurses need to be leaders in nursing practice. This is the criteria and category that Joanne met to become part of this prestigious group.
The mission of the Honor Society of Nursing (STTI) is to support the learning, knowledge, and professional development of nurses committed to making a difference in health worldwide.
---
Students Named to the 2018 All-North Dakota Academic Team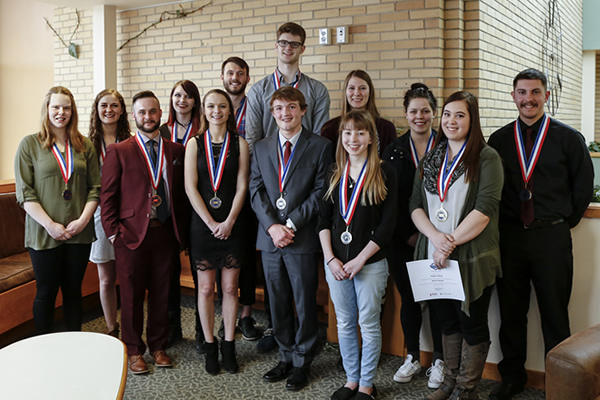 Fourteen North Dakota community college students have been named to the 2018 All-North Dakota Academic Team, which recognizes the academic achievements of community college students. The students were honored at a dinner and awards ceremony on Thursday, April 12, at Dakota College at Bottineau. ND State Board of Higher Education board member Kathleen Neset was the keynote speaker for this year's program.

Members of the 2018 All-North Dakota Academic Team, their hometowns and the colleges they attend are as follow:

Bismarck State College
Jenna Duttenhefner, Menoken, ND - Transfer
Jessica Duttenhefner, Menoken, ND - Transfer
Bailey Schlosser, Mandan, ND - Workforce
---
Dakota College at Bottineau
Victoria Gullett, Bottineau, ND - Transfer
Alaynna Morin, Dunseith, ND -  Transfer
---
Lake Region State College/Devils Lake Campus
Harvey Barr, Southampton, England - Transfer
Nicholas Fassos, Adelaide, Australia - Transfer
Evan Stack, Saskatchewan, Canada – Workforce
---
North Dakota State College of Science/Wahpeton Campus
Brayden Lampe, Wheaton, MN - Workforce
Logan Meyer, Wahpeton, ND - Transfer
Rebecca Weir, Sauk Centre, MN - Transfer
Kaitlyn Wurst, Frazee, MN - Workforce
---
Williston State College
Brandon Kayter. Kelliher, Saskatchewan, Canada - Transfer
Kate Long, Watford City, ND - Transfer
---
Additionally, Jenna Dutenhefner received the New Century Transfer Pathway Scholar for North Dakota. Kaitlyn Wurst received the New Century Workforce Pathway Scholar for North Dakota.
Nominations are based on outstanding academic performance and service to the college and community. These are the top performing fourteen students out of 10,000 plus students in all the two-year schools. Team members are also eligible for scholarships from Dickinson State University, Mayville State University, Minot State University, Valley City State University, North Dakota State University and the University of North Dakota. The University of Mary and University of Jamestown also offer awards to All-North Dakota Academic Team members.
---
Nominations Being Accepted
April 16, 2018
Since 1982 Dakota College at Bottineau Alumni Association has hosted an Awards Recognition banquet which honors students, supportive community members and alumni.  The DCB Foundation is currently accepting nominations for the following awards:
Golden Service
Must have attended Dakota College at Bottineau, is at or approaching traditional retirement age after a successful career or exceptional achievement, and his/her work has been beneficial to his/her community or society.
Friend of Dakota College at Bottineau
Does not have to be an alumnus, but has been very supportive of Dakota College at Bottineau, donating time, money, and/or resources that have made a significant difference for Dakota College at Bottineau.
Young Alumnus
Attended Dakota College at Bottineau within the last 15 years, has been successful and has shown growth and promise in a chosen career, has contributed in a beneficial way to community and/or society in general, and has set a good example in his/her community.
Questions may be directed to Kayla Wolfe, DCB Event Coordinator at 701-228-5435. Nominations should be submitted by June 1, 2018 and can be submitted online athttps://www.dakotacollege.edu/alumni-foundat…/awards-program/.
---
DCB Awarded Otto Bremer Trust Funds
April 16, 2018
Dakota College at Bottineau was awarded grant funds from the Otto Bremer Trust for the purchase of nursing training equipment. The grant will fund the purchase of three simulation  manikins to train students at the Trinity Health Center satellite location of the Dakota Nursing Program. The computerized manikins exhibit life-like symptoms and respond to treatment, allowing nursing students to practice hands-on skills in a low-stress environment.
The enhanced training equipment will expand the Dakota Nursing Program's capacity to train nurses, helping to address North Dakota's nursing workforce shortage. Dakota College at Bottineau's (DCB) Dakota Nursing Program (DNP) site at Minot-Trinity Health adds skilled nurses to the workforce each year and will soon graduate 48 skilled nurses into the workforce annually, filling a significant need for health professionals in northwestern and northcentral North Dakota. The two-year Associate Degree in Nursing and 11-month Practical Nursing Certificate programs offered by DNP provide an avenue to quickly deliver nurses to the medical profession, and are vital to helping meet the region's shortage of medical personnel.
High quality simulation training equipment is crucial to the program's success in graduating skilled nurses. Since DCB took on the DNP location at Minot Trinity Health in 2015, the college has been working to purchase all of the simulation training equipment needed to fully outfit the site. Computerized manikins known as "high fidelity simulation" training tools, are recognized as the most effective tools in nursing education. These tools provide opportunities for nursing students to extensively practice a wide range of skills and scenarios in a controlled environment long before they begin practicum training in hospital settings with live patients. This is especially beneficial in our rural area where students may not encounter as many different situations during practicum as they might if they were doing their practicum in a busy hospital in a metropolitan area.
---
DCB Earth Day Activities Announced
April 9, 2018
Dakota College at Bottineau will celebrate Earth Day with activities throughout the week, including the Annual DCB Conservation Award Presentation, Tree Planting Ceremony and carbon footprint presentation along with two exciting days hosting the Water Festival.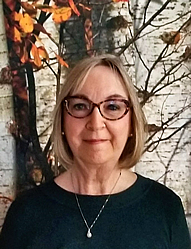 The annual Dakota Collage at Bottineau "DCB Conservation Award" and tree planting will be held on Wednesday, April 25 at 10:00 am, gathering in the Alumni Center - Thatcher Hall.  Glenda Fauske, an Information and Education Coordinator for the NDSU-North Dakota Forest Service since 1989 has been named the 2018 recipient of the DCB Conservation Award. Fauske's dedication to statewide public information and education practices as well as her partnerships with various agencies throughout the State to enhance educational resources were key considerations in her selection for this award.  As a coordinator of instructional events such as Project Learning Tree (PLT), Fauske advances environmental literacy through lifelong learning opportunities that raise public awareness about natural resource values, help support informed decision-making and foster individual responsibility in stewards of all ages.  Serving on local and statewide advisory boards and leadership teams confirms Fauske's commitment her engagement in improving student learning. 
At noon and 7:00 pm in Thatcher Hall, DCB's Wildlife and Fisheries Professor Dr. Shubham Datta will teach audiences how toFind Your Carbon Footprint.This topic allows us to calculate the part of our lifestyle that directly and indirectly generates carbon dioxide. Please bring an internet accessible device for this presentation. Our everyday actions, at home and at work, consume energy and produce carbon emissions, such as driving and heating buildings. Carbon offsetting is used to balance out these emissions by helping to pay for emission savings in other parts of our environment. 
The Water Festival has over 500 area 5th and 6th grade students registered to be on the DCB Campus April 25 and 26th.  Students and teachers participate in a half-day session focused on hands-on activities related to water. 
The week's events are open to the public. Everyone is welcome to attend.