Dakota College Relocates IT Program to Minot
September 18, 2017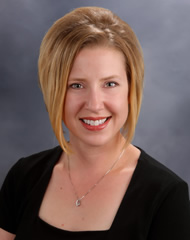 Prior to the start of the Fall 2017 semester, Dakota College at Bottineau (DCB) relocated an Information Technology (IT) teaching position to Minot (at Minot State University-MiSU) with the intent of providing additional career and technical education opportunities to students in Minot and the surrounding area. Trisha Nelson was recently hired to fill this position and will focus her attention on teaching web design classes.  Upon completion of a one-year diploma in web design or a two-year associate's degree in webmaster or IT, students will be able to land entry-level positions to help serve the varied IT needs of businesses. Students will also have the opportunity to complete a bachelor's degree in Management Information Systems or Applied Business Information Technology from MiSU under a new articulation agreement between DCB and MiSU. 
According to Larry Brooks, Associate Dean at DCB, the faculty and administration at MiSU have been excellent partners and have been very receptive to the win-win solution for students, local businesses, and both institutions.  "We are hopeful the move to Minot leads to additional viability for the IT programs and increased opportunities, including dual credit, for students in the Minot area.  In addition, this initiative could be the catalyst for additional CTE programs in the community." 
Dakota College at Bottineau and Minot State University, together with Lake Region State College, Turtle Mountain Community College, and Williston State College, form the Northern Information Technology Consortium.  This consortium collaborates by offering specialized programming via online and interactive video network delivery to students at each of the five campuses.  Each campus keeps its own headcount and tuition, and students do not pay extra tuition for classes from other campuses as long as they are enrolled fulltime on their home campus.
---
DCB Offers Free Educational Outreach Program
September 15, 2017
Dakota College at Bottineau offers an Education Outreach program to area residents, schools and businesses.  DCB faculty and staff highlight their expertise on a variety of topics. Areas range from photography and arts to health and team building.  The presentations may be interactive classroom presentations, lectures and most are suitable for all ages. DCB offers this program as a free service. 
Please contact Sandy Hageness at 701-228-5480 if interested in a guest speaker. 
Click here to view the Outreach Brochure
---
DCB To Host Self-Defense Class
September 11, 2017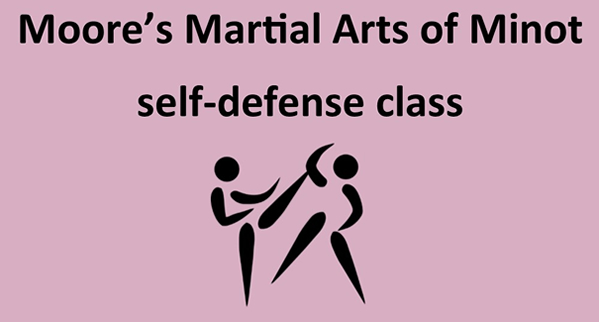 Dakota College at Bottineau Student Health Department will be hosting a self-defense class presented by Moore's Martial Arts of Minot on Thursday, September 21 from 10-11 a.m. in the DCB gymnasium. This event is free and open to the public.
Moore's Martial Arts prides themselves on teaching true self-defense skills for life, using the application art of Shou Shu. Shou Shu is an application art originally derived from traditional kung fu. The fighting styles, body motion and application of Chi of seven different animals are studied to develop fighting skills. Shou Shu is also referred to as an application art because it focuses entirely on the martial aspect of the art; there is no wasted motion, monotonous repetition or dance moves. These skills will teach you techniques to defend yourself or your family and friends in real life situations.
If you are looking to learn life-changing skills and get a great workout at the same time, contact Heidi Hall in Student Services to sign up at 701-228-5487.