Dr. Gary Albrightson Recognized by State Board of Higher Ed
June 28, 2017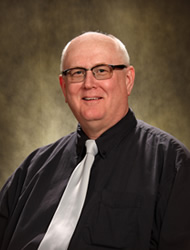 Dakota College at Bottineau is proud to announce the State Board of Higher Education (SBHE) recently recognized Dr. Gary Albrightson, DCB Associate Professor, Fine Arts and Communications. The Academic Affairs Council presented the SBHE with four faculty commendatory nominations at the annual SBHE Retreat last week.  Established by the Legislation, the award recognizes higher education full-time faculty members for their use of technology in the delivery of innovative classroom instruction.
The Legislation stipulated that each year there would be one faculty recipient recognized from North Dakota State University, the University of North Dakota, a NDUS regional four-year institution, and a NDUS community college.
Dr. Albrightson is a teacher of general education courses at Dakota College at Bottineau. He believes that technology is a tool for building student literacy, especially reading and writing. The challenge he focused on last semester was to use technology to deliver individual and personal learning for students. To reach that goal, Albrightson focused on using technology to deliver content and audio in real time. Each interface has its benefits and challenges, compelling Albrightson to identify the most effective format in communicating with his students.  
He has used technology throughout his career.  First as a graduate teaching assistant at UND and at all the positions he has worked since graduating UND in 1993. He has also worked part time as an online tutor and uses many of the technology tools the North Dakota University System provides for student learning. Dr. Albrightson identifies with the endless changes in technology, "Since software is constantly changing, I look at the benefits each software may provide to a different solution."
 The other recipients include:
Dr. Marcus Weaver-Hightower, Professor, Education & Human Development, University of North Dakota;
Dr. Florin Salajan, Associate Professor, School of Education, North Dakota State University;
Dr. Sarah Sletten, Assistant Professor of Biology, Division of Science, Mayville State University.
---
DCB Student to Study Abroad
June 27, 2017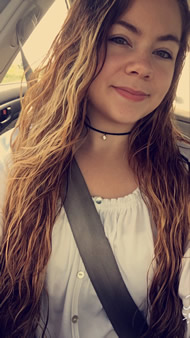 Alexis Fleming-Moir, a Dakota College at Bottineau freshman will be traveling to Costa Rica this summer as a participant in the International Studies Abroad program. Dakota College is an affiliate of Minot State University with students enrolled at DCB, but attending school at the MSU campus.
The study abroad program is designed for students that are motivated self-starters with strong academic backgrounds and demonstrate an appreciation for global education. All students that study abroad are required to go through a two-part application process. Students must apply through MSU's Office of International Programs. This requires two letters of recommendation from college faculty or advisors, maintaining at 2.5 cumulative GPA, and having 24 college credits completed prior to going abroad.  Kaitlyn Anderson, MSU Study Abroad Coordinator indicates that Fleming is deserving of this opportunity.  "She is definitely a remarkable student that I think a lot of other students could be inspired by!"
Upon approval through MSU, students are able to apply for the specific study abroad program of their interest.  In Fleming's case, she applied for a summer study abroad program throughInternational Studies Abroad(ISA), one of Minot State University's affiliated study abroad programs. She will be attending the Universidad Veritas in San Jose for five weeks while completing courses toward her degree. She is enrolled in two courses at the Universidad: Creative Conflict and Spanish Speaking.
During her time there, Fleming will also be working with ISA's Veritas Christian Study Abroad division and serving the local community through mission work. She is very excited about this opportunity, as she has always want to travel.  This provides Fleming an opportunity to pursue her career while fostering her passion in mission work. Fleming shares that she would recommend that anyone thinking about studying abroad should pursue it. Studying abroad is a "great opportunity which can be expensive, but the happiness lies in reaching your goals, meeting people and having a new cultural experience, which is more important than money."
---
DCB - VCSU Unique Partnership Hire Coordinator
June 26, 2017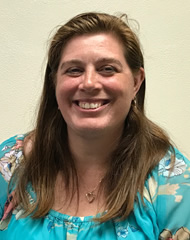 Dakota College at Bottineau (DCB) and Valley City State University (VCSU) have a unique partnership program, known as the Bridges Program. Students who do not meet the admissions requirements of VCSU are encouraged to apply to the DCB Bridges Program and, once admitted, become DCB students located on the VCSU campus. After Bridges students completed 24 transferrable credits, they transfer seamlessly to VCSU to complete their bachelor's degree.
Melissa Remick was recently hired as the new Bridges Program coordinator. Melissa moved to Valley City with her husband, Walter, and two children, Conner and Veronica. The family enjoys spending time together outdoors and Melissa is an avid gardener and soccer mom. Melissa was an adjunct instructor for the last two years at VCSU and is looking forward to fulltime employment with DCB. In addition, Melissa is looking forward to helping students gain the skills and self-confidence they need to complete their education. According to Melissa, "It is encouraging to see students get better, gain confidence and realize they can be successful in college."
The Bridges Program is designed for students who do not meet VCSU's core entrance requirements. Students who have earned a high school diploma or earned their GED are eligible for the program.
For additional details, Melissa may be contacted at the VCSU campus; 701-845-7490 orMelissa.remick@vcsu.edu.
---
DCB Hosting State Staff Senate
June 22, 2017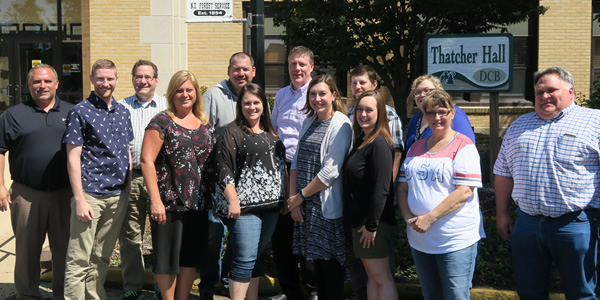 Dakota College at Bottineau staff participated in ND State Staff Senate which serves the staff employees of the North Dakota University System (NDUS) colleges and universities. The NDUS Staff Senate identifies interests and issues shared among the staff of the System's institutions.  DCB hosted the annual State Staff Senate retreat June 20 & 21, 2017. They came together to consider matters, concepts and trends related to staff. 
The ND State Staff Senate talked about issues within the university system, budgeting being one of the most important.  It is felt that with the legislative budget cuts staff morale has been negatively affected.  For the employees that are still on campuses, it is important they enjoy coming back to work every day.  They discussed opportunities for their campuses to promote a positive work place in spite of lack of a salary increase over the next biennium.  Remembering how much of a difference the staff can make on campus is indicative to moving forward. 
There were seven campuses participating on site and three participated via Interactive Video Network (IVN).
---
DCB Volleyball Announces Summer Camps
June 19, 2017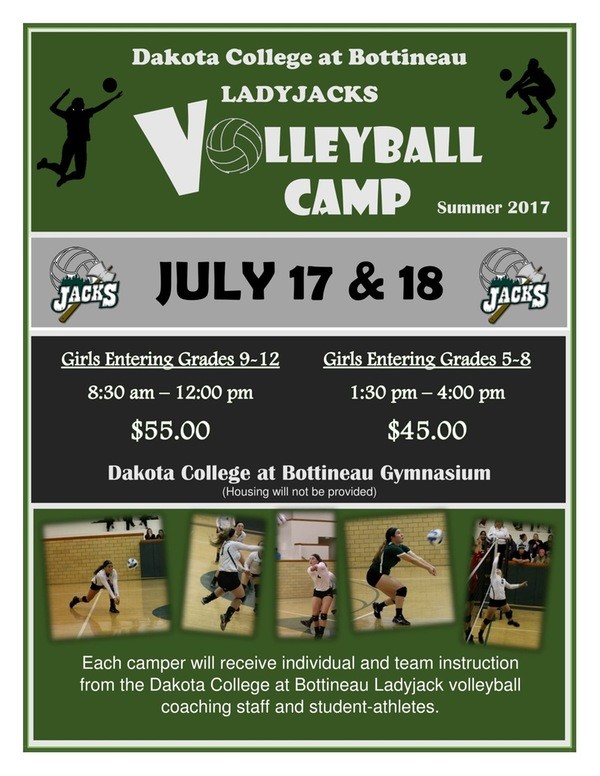 DCB Volleyball Coach Allison Scherr is excited to announce camp dates for summer of 2017. The camps will take place July 17-18 at the Woodshed on the DCB Campus in Bottineau.
Girls entering grades 9-12 camp is from 8:30 am – noon each day. Girls entering grades 5-8 camp is held 1:30 to 4:00 pm each day. Each camper will receive individual and team instruction from the DCB Ladyjack volleyball coaching staff and the student athletes.
Campers may register online at this link - DCB Announces Volleyball Camps
---
Bakken U Scholarship Application Now Open
June 1, 2017
Applications are now open for more than $25,000 in scholarships that have been announced under the North Dakota University System's BakkenU initiative.

Now entering its third year, the NDUS Foundation has awarded $15,000 in BakkenU scholarships while the five BakkenU institutions have made several additional awards.  
Candidates for the scholarship include current or former workers for energy or energy-related companies, as well as their spouses.

Chancellor Mark Hagerott said the initiative had already proven successful in getting people with backgrounds related to the Bakken back to school.

"Our five westernmost schools have taken this initiative and really made it successful," Hagerott said. "In doing so, they have been able to reach additional students who may not have had the opportunity to expand their educations with us."

For the 2017-2018 academic year, the North Dakota Petroleum Council will again partner with the NDUS to offer two $2,500 scholarships. Additionally, Dickinson State University will offer one 4-year scholarship with a total value of more than $9,000. Minot State University will offer three $1,000 scholarships, Bismarck State College Foundation is offering three $1,000 scholarships, and Williston State College will offer five $1,000 scholarships.

For more information, go to BakkenU.NDUS.edu. Applications are due by June 30, 2017.