TRiO Director Hired
July 24, 2017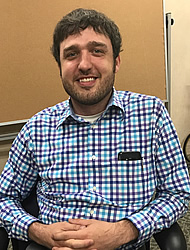 A new director has been hired to oversee the TRiO at DCB program which started in the Fall of 2015.  This program is the result of a five-year federal Department of Education grant.  Nathan Bigerstaff is a Southern Illinois native, attending Southern Illinois University-Edwardsville where he received both his Bachelor of Arts in English and Master of Arts in Communication. He started his TRiO career at Kaskaskia College as a Learning Specialist where he developed the tutorial and peer mentoring programs.  He then moved to California to work at the University of the Pacific as a Program Coordinator.  There he led academic workshops, supervised the tutorial services, introduced a community service aspect to the program, and co-authored a successful Upward Bound grant.
TRiO at DCB program seeks to provide academic and general support services to low-income, first-generation or disabled college students.  The goal is to increase student success throughout the DCB campus, to increase student grade point average and graduation rates, and enhance faculty, staff and student relationships.  The program also facilitates career awareness and readiness, helping students transfer from two-year to four-year colleges or into their field of work. Today this funding has allowed Dakota College at Bottineau to provide support services to over one-hundred students.
Biggerstaff is very excited to join the TRiO team at DCB and is sure that the program will be successful in helping students reach their academic and career goals.  In his spare time Nathan likes to do woodworking, yard work, and play with his two dogs – Radar and Toby.
---
DCB Ladyjacks Held Summer Camp
July 24, 2017
Ladyjacks Volleyball held their summer camp last week.  They hosted area volleyball athletes in two groups; high school 9-12 grade and a 5-8 grade group. Coach Scherr is pleased with the turn out.  "We had a great turnout for both age groups and 10 of the 13 Ladyjacks from this upcoming season's team were on campus to help."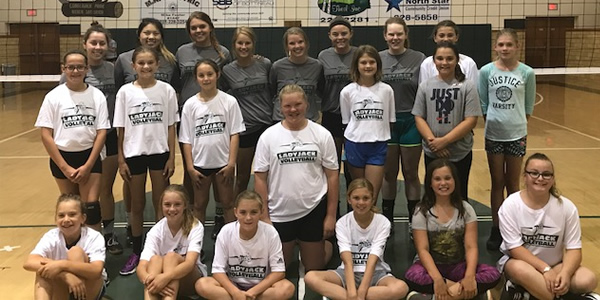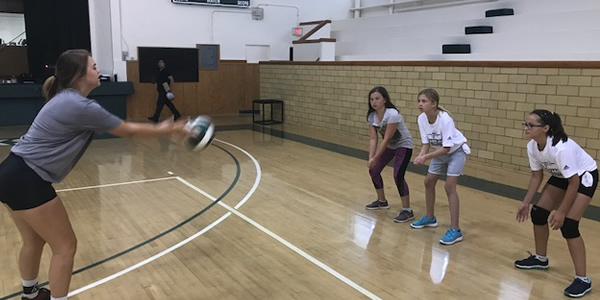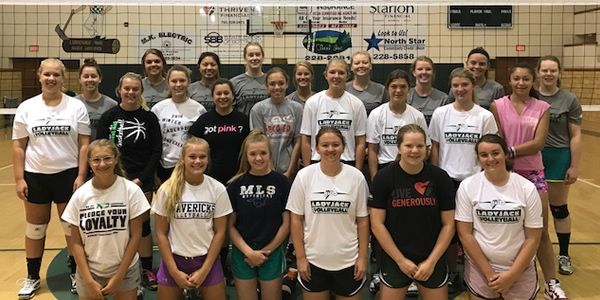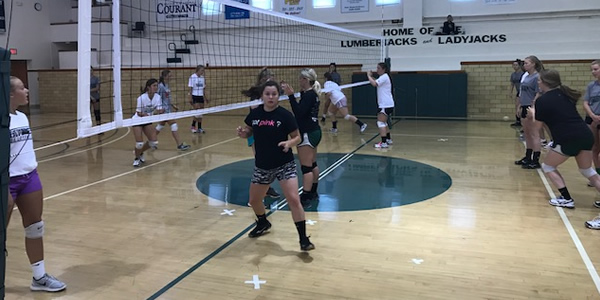 The team will officially move on to campus Wednesday, August 9th.  The Ladyjacks start their season with a home scrimmage just one week after they arrive.  The Ladyjacks will take on the Lake Region Royals, Wednesday, August 16thin the Woodshed at DCB.  
---
DCB Graduates 23 Practical Nurse Students
July 17, 2017
The Dakota Nursing program at Dakota College at Bottineau pinned twenty-three Practical Nurse graduates on Friday, July 14, 2017.  Dakota College at Bottineau's practicum is a member of the Dakota Nursing Program, a consortium of four community college nursing departments which work together to offer a common curriculum for a Practical Nursing Certificate and for an Associate in Applied Science in Nursing. 
The program works to meet North Dakota's growing need for nurses by providing these degree programs on the campuses of four two-year colleges and numerous satellite sites across the state. This summer's Dakota College at Bottineau graduates are from the Minot, Rugby and Bottineau campuses.  There were twelve enrolled in the Bottineau class, eight in the Minot class and three in the Rugby class.  The program collaborates with medical centers across the state at which students gain practical experience. The nursing program has proven successful, as graduates consistently score higher than the national average on exit exams.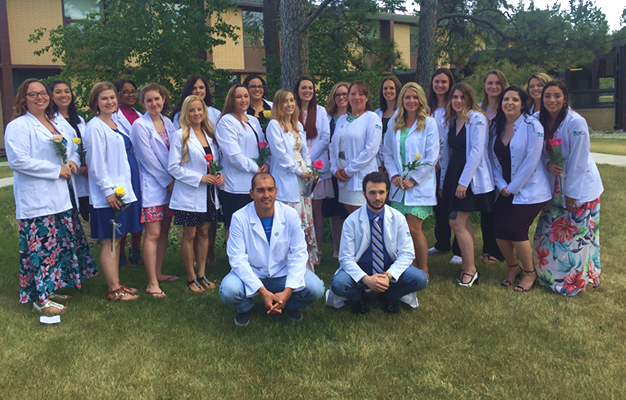 Note: B – Bottineau Class, R – Rugby Class, M – Minot Class
Front Row: L to R
Tyrel LaRocque (B), Nikola Ves (B)
Second Row: L to R
Emma O'Hara (B), Audrey Hardcastle (B), Lacey Strietzel (B), Alesha Ford (M), Ashleigh Owens (M), Mandie Suchor (R), Paige Brossart (R), Bridget Davis (M), Kimberly Short (M), Kassandra Poitra (B)
Back Row: L to R
LaShonda Azure (B), Marica Allery (B), Lucy Sithole (M), Anna Petz (M), Kayla Camp (M), Ashley Petersen (M), Cailee Sanchez (B), Leann Hofer (R), Nathalie Marama (B), Natasha Marama (B), Torrie Bruce (B)