Campus Read Announces Movie Night
"There are some who can live without wild things, and some who cannot.  These essays are the delights and dilemmas of one who cannot."  Aldo Leopold.
August 30, 2017 - The 2017-2018 Dakota College book read, A Sand County Almanac and Sketches Here and There by Aldo Leopold, mirrors and advances the campus interest in natural resources. The first brown bag presentation Tuesday September 12, 2017, features the Aldo Leopold Foundation's award winning video, Green Fire. The 73-minute video reviews Leopold's life and evolving land ethic. Dr. Chuck Lura, Biology Professor at DCB, will host the showing and enlarge upon the film. Dr. Lura has read Leopold's works and has visited Leopold's "Sand County Shack" where Leopold observed, wrote, and formulated his philosophies of natural resource management that are so eloquently presented in the book. The September 12 brown bag will be presented at 7 p.m. in the Alumni Center in the Thatcher Addition.
Perhaps with the exception of Rachael Carson'sSilent Spring, no other book has had more influence on the American environmental movement than Leopold's A Sand County Almanac.  Published in 1949, a year after Leopold's death, A Sand County Almanacis a masterfully written account of Leopold's thoughts and observations over several years while restoring an abandoned farm along the Wisconsin River near Baraboo.  The Sand County reference is to the previously farmed but now infertile sandy soils that characterized his farm and the county in which it is located (Sauk County).
A Sand County Almanac weaves an interesting series of stories on how nature works (ecology), and musings on his philosophy of natural resource management or what is today widely known as "land ethic."  Initially the book was not widely read, but its popularity mushroomed in the 1960's and 1970's.  It has since sold over two million copies, been translated into twelve languages, and has become what many consider to be the cornerstone of modern conservation science, policy, and ethics. 
Leopold grew up on the Mississippi River in southeast Iowa, and continued his education in forestry at Yale.  Following a brief stint with the U.S. Forest Service, he accepted a position at University of Wisconsin-Madison as Professor of Game Management.  As such, Leopold became the first professor of wildlife management.  He is now widely regarded as the father of wildlife management. 
---
DCB TRiO Receives Grant
August 29, 2017
The TRiO Student Support Services (SSS) program at Dakota College at Bottineau (DCB) has received their most recent grant award for the TRiO program. This funding assures that the program will be actively helping TRiO-eligible DCB students throughout the 2017-18 academic year. 
Each year 140 eligible students (low-income, first generation, and/or a student with a disability) apply to participate in the DCB TRiO SSS program.  All participants receive individualized academic counseling, one-on-one tutoring, peer mentoring, transfer advising, financial aid assistance, and can attend both academic and social events to help them acclimate to college life and ultimately graduate DCB.  It is because of these services and the dedication of the TRiO staff, that TRiO SSS students are more than twice as likely to remain in college than those from similar backgrounds who do not participate in the program.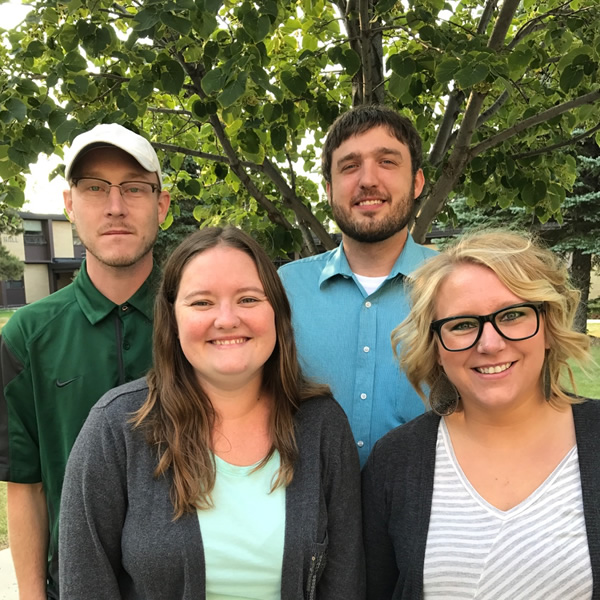 ---
Paramedic Technology Program has Record Enrollment
August 11, 2017
Dakota College at Bottineau in collaboration with Community Ambulance of Minot is proud to announce three students have completed their Paramedic training and are testing for their national certifications (National Registry of Emergency Medical Technicians aka NREMT).  2017-18 enrollment has more than doubled with eight students enrolled.  The 2017-18 students have completed their first semester of classes and will begin again on August 21.  This is the largest class for DCB Paramedic Technology program since the inception in 2009. The Paramedic Technology program prepares students for a rewarding opportunity in the growing field of emergency medical services. It is for anyone who has a genuine desire to care for people in an out-of-hospital setting.  Students must be able to think critically and work on their own to provide patients the best possible care. Graduates in this program will have career opportunities with fire departments, public and private ambulance services, rescue squads, emergency medical services, and hospitals.
DCB has been providing this program since the fall of 2009.  The Paramedic Technology Program is a four-semester program that runs from the beginning of June through July of the following year - summer semester to summer semester. The program is delivered through a combination of Interactive Video Network (IVN) and on-site methods.  Certified instructors and trained preceptors teach the didactic, hands-on lab and clinical components on-site. This combination of delivery methods provides a quality education that is flexible and accessible. Current approved distance delivery sites include Minot, Mohall, Harvey, Rugby, Watford City, Carrington, and Williston ND. Additional sites may be available depending on demand.
Students must successfully complete the EMT-Basic Certification, hold a current BLS CPR certification and complete all necessary requirements for acceptance prior to being admitted into the DCB Paramedic Technology program. Upon completion of the program, students will be required to complete the National Registry of Emergency Medical Technicians (NREMT) computer-based testing and practical examination to receive their paramedic certification.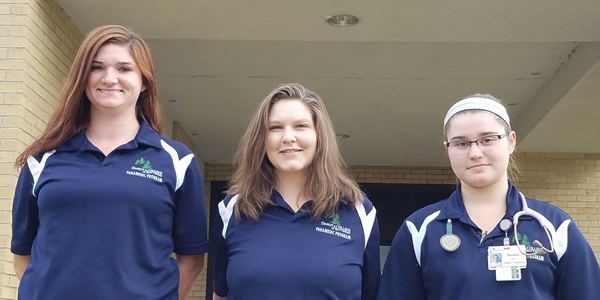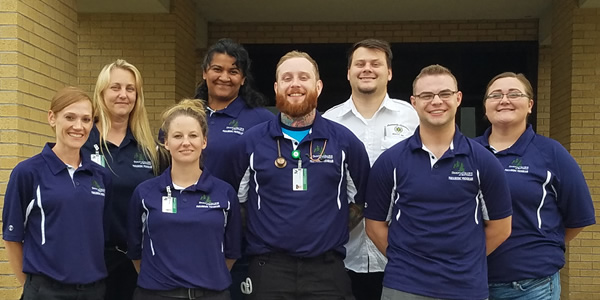 ---
MSU and DCB Sign Articulation Agreements
August 1, 2017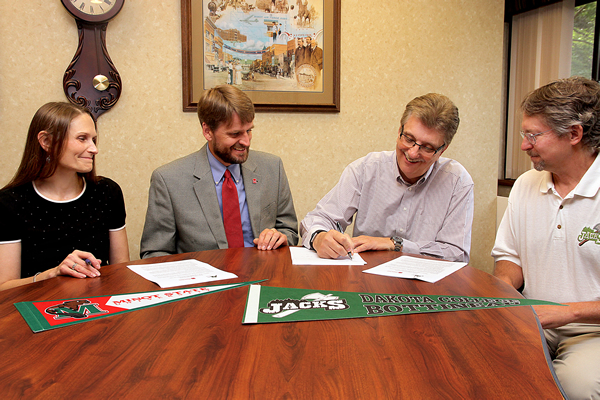 Dakota College at Bottineau (DCB) and Minot State University (MiSU) recently signed a memorandum of understanding, which formally recognizes their commitment to working together to provide educational opportunities for the students of their institutions.
The purpose of this agreement is to provide a seamless transfer from the DCB campus to Minot State University.  Students will earn an Associate of Arts (A.A.) or Associate of Science (A.S.) degree from DCB and a Bachelor of Science (B.S. Ed. or B.S.) from MiSU.  Available programs include Early Childhood Education, Physical Education, Social Science Education, Elementary Education gradesK-6 and grades 1-6, Corporate Fitness and Athletic Training.  Students are able to complete the MiSU portion of the program in four to six semesters.