Library Test Proctor Policies
Student will provide photo ID to proctor.
Library staff requires written test guidelines for each test (which materials can and cannot be used, time limit for testing, procedures for dispersing and turning in tests). 
Library staff requires students leave all electronic devices not approved during test-taking be left at the front desk.  Other than approved materials, the test-taking surface should be clear.
Tests should be scheduled as far in advance as possible to ensure space and a quiet atmosphere for the test-taker.
Test Center Hours
Monday - Friday
7:30 AM to 12:00 PM
1:00 PM to 3:00 PM
No test starting after 2:30 PM
---
For More Information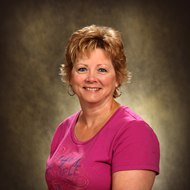 Terri Hauge
701-228-5425
terri.hauge@dakotacollege.edu