Campus President

It is an honor and privilege serving as president of Dakota College at Bottineau. Our mission emphasizes a quality education in a caring environment, and DCB is full of caring faculty and staff dedicated to seeing their students succeed and grow through educational opportunities. DCB features unique academic programs that effectively prepare tomorrow's workforce for the challenges and opportunities that lie ahead. The campus has a long history of serving north-central North Dakota, dating back to its founding as the state's Forestry School. DCB is situated at the base of the beautiful Turtle Mountains near the Canadian border in one of the most scenic regions of our state providing ample opportunities for outdoor, year-round recreational activities. Minot State University and Dakota College at Bottineau enjoy a strong relationship, and I am proud to serve as president of both schools. Welcome to DCB and Go Lumberjacks! ---Dr. Steven Shirley
Campus Dean
Mission Statement
The Dakota College at Bottineau Campus Dean is responsible for the overall management of the institution and reports to the Minot State University President. The Dean, in collaboration with students, faculty, staff, and community, advances the mission, values, goals priorities, and focus of the college in order to create an optimal learning and living environment. The Campus Dean fosters cooperation among constituents to provide distinctive educational services that contribute to the common good.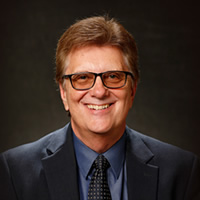 Thank you for visiting the Dakota College at Bottineau website. Our college is committed to student success. When you become a DCB student, our goal is to insure that you graduate and find a good job or transfer to a four-year college. As you browse our website, you will find a great deal of information about all of the opportunities DCB has to offer. We'd love to have you join us as a student at Dakota College at Bottineau. Dr. Jerry Migler, Campus Dean
Business Affairs
Mission Statement
The Business Manager reports to the Campus Dean, and is responsible for the effective and efficient accounting and budgeting of the College's financial resources, while also providing exemplary services necessary to support the human and physical resources of the campus.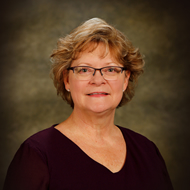 Academic and Student Affairs
Mission Statement
The Dakota College at Bottineau Associate Dean for Academic and Student Affairs cooperates with the Campus Dean, other members of the Dean's Council and faculty/staff to develop academic programming and supports services that promote the Dakota College at Bottineau mission. The Associate Dean for Academic and Student Affairs collaborates with faculty in both the transfer and career and technical education divisions and student services staff to sustain the mission by providing students with a quality education in a caring environment.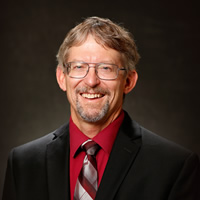 Greetings and welcome to Dakota College at Bottineau! Dakota College at Bottineau is a comprehensive two-year college that offers two-year associate degrees and one-year certificates in a wide array of programs, many of which are entirely online. Our faculty and staff are dedicated to the highest quality of instruction and support services and take pride in providing a "quality education in a caring environment."---Larry Brooks
Athletic Affairs
Mission Statement
Intercollegiate athletics provides an important element to the educational process for many students at Dakota College at Bottineau. As a department, we adhere to and support the mission of the college. It is the mission of the Athletic Department to provide student-athletes with an opportunity to compete successfully in an intercollegiate athletic program that is an integral part of their educational experience.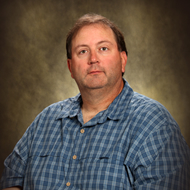 I am excited that you have taken this opportunity to look at everything our institution has to offer you as a student and as an athlete. If you or your family would like to have more information about the college or it's programs please don't hesitate to contact us via phone or e-mail. I look forward to talking with you more about the Lumberjack and Ladyjack family. ---Dan Davis
Director of Distance Education
Mission Statement
The Learning Center provides a number of services to help students achieve their academic and career goals. Through the Learning Center, students can receive tutoring, disability support services, and career guidance. In addition, the Learning Center supports off-campus learning opportunities through community and distance education programming.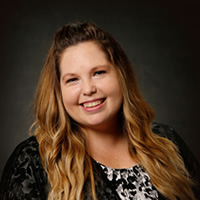 Welcome and thanks for visiting the Dakota College at Bottineau (DCB) website! DCB is a wonderful school to begin or obtain your degree. The Learning Center provides many support services to assist you throughout your student career. Details of our support services are listed on the website, so feel free to contact us with any questions you may have. We look forward to working with you! ---Kayla O'Toole