DCB's Mawby Receives FSMA Produce Rule Lead Trainer Status
May 30, 2017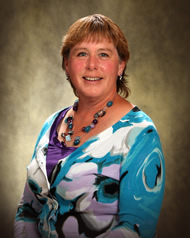 On May 25th, 2017, Dakota College at Bottineau's Holly Rose Mawby was granted Federal Food Safety Modernization Act Produce Safety Rule Lead Trainer status.
The Food Safety Modernization Act (FSMA) is the first major overhaul of our nation's food safety practices since 1938, and it includes new regulations for farms that grow fresh produce (fruits and vegetables) and for facilities that process food for people to eat.  The new regulations contain guidance and oversight for Preventative Controls for Human and Animal Food as well as Produce.
To become a lead trainer for the FSMA Produce Rule, Mrs. Mawby attended extensive training, followed by testing and interview assessment to ensure her ability to fully understand the federal rules and relate compliance with those rules to produce growers.
Mrs. Mawby is the only lead trainer for the FSMA Produce Rule in North Dakota.  Each FSMA training must have a lead trainer on site during training. 
If you or anyone you know is interested in training or more information regarding the FSMA Produce Rule and would like assistance, please have them contact the ECH Director at Dakota College at Bottineau, 701-681-0252 orhollyrose.mawby@dakotacollege.edu
---
DCB Undergoes Summer Renovations
May 23, 2017
When you visit Dakota College at Bottineau this summer, you will see a few renovations in progress. Thanks to one-time legislative funding during the 2015-2017 biennium, funds are available to complete some much-needed updates to the campus. 
Contractors have been on campus this spring to replace the roofs on the central heating plant, greenhouse, and north end of Thatcher Hall. New entrance doors will be installed at the Molberg, Nelson Science Center and the greenhouse buildings.  Nelson Science Center (NSC) is receiving an update to the restrooms and to the fume hood in the chemistry lab. In addition, due to a very generous donation from a community member, NSC will also see an update to the student lounge area with new seating, carpet, and décor.  
The Molberg building, located next to the greenhouses, is receiving a makeover in one of the classrooms. Removal of the paneling and outdated shelving in this room will create a much more contemporary atmosphere. The update will include replacing the heating and cooling unit in the classroom.  Thatcher Hall will receive new carpet on the second floor hall along with new coverings on the main stairways.  
In addition to the previously listed projects, almost all of the parking lots and main driving areas on the campus are scheduled to be resealed. 
The goal is to have all of these projects complete by the end of June, 2017. However, specific dates have not been scheduled due to contractor's schedules.  Signage will be posted to minimize any inconveniences for staff and campus visitors.
---
Dakota College's Economic Contribution to the Local Community
May 23, 2017
Each of the state's college campuses is an important component of that area's local economy. This brief analysis will provide highlights of an economic contribution analysis of Dakota College at Bottineau in the Bottineau area. Key economic indicators estimated in the analysis include direct impacts, total level of economic activity, personal income, retail trade, tax revenues, and employment. All dollar values are presented in terms of current year dollars, i.e., the effects of inflation have not been removed. The Consumer Price Index indicates that inflation during the 16-year period from 1999-2015 was 42 percent.
Expenditures by Dakota College at Bottineau comprise the direct impacts, or "first round effects". Expenditures by Dakota College at Bottineau were $4.6 million in FY1999, $5.4 million in FY2004, $6.0 million in FY2006, $6.7 million in FY2008, $7.4 million in FY2009, $9.5 million in FY2011, $9.0
million in FY2012, $9.6 million in FY2013, $11.0 million in FY20014, and $11.4 million in FY2015 (Appendix Table B6). Expenditures increased over the 16-year period by $6.9 million or by 150 percent.
Total impacts associated with Dakota College at Bottineau were estimated by applying the North Dakota Input-Output Model coefficients to total direct expenditures. Total economic contribution was estimated at $13.5 million in FY1999, $15.9 million in FY2004, $17.6 million in FY2006, $19.8 million in FY2008, $21.9 million in FY2009, $28.1 million in FY2011, $27.1 million in FY2012, $28.7 million in FY2013, $32.7 million in FY2014, and $33.7 million in FY2015. The sector with the largest impact was theHouseholds Sector (i.e., personal income of area residents) for each year presented. Personal income increased from $5.4 million in FY1999 to $13.0 million in FY2015 or by 139.2 percent. Other sectors receiving major contributions included Retail Trade, Construction, Finance, Insurance, and Real Estate, and Business and Personal Services. Increased retail trade activity was estimated to be $3.3 million in FY1999, $3.9 million in FY2004, $4.2 million in FY2006, $4.9 million in FY2008, $5.3 million in FY2009, $6.6 million in FY2011, $6.6 million in FY2012, $6.8 million in FY2013, $8.0 million in FY2014, and $7.9 million in FY2015. This represents a $4.6 million (139.2 percent) increase for the 16-year period. Increased levels of retail trade activity would generate $365,000 in sales and use tax collections in FY2015, compared to $153,000 in FY1999 and $248,000 in FY2009. Personal income tax collections were estimated to be $81,000 in FY1999, $97,000 in FY2004, $105,000 in FY2006,
$120,000 in FY2008, $132,000 in FY2009, $169,000 in FY2011, $166,000 in FY2012, $172,000 in FY2013, $194,000 in FY2014, and $195,000 in FY2015 as the result of increased economic activity in theHouseholds Sector.
Levels of business activity resulting from Dakota College at Bottineau expenditures would support 70 secondary (indirect and induced) jobs in 2015. These jobs are in addition to the 169 positions (excluding student jobs) at Dakota College at Bottineau in 2015. In the Fall Semester of 2014, 518 full- time equivalent students were enrolled at Dakota College at Bottineau.
In addition to the economic contribution resulting from the institution's expenditures, spending by students also contributes to the local economy. Direct impacts of student spending in the Bottineau area were $5.3 million in FY2015. The total economic contribution was $13.1 million. Student spending was estimated to generate an additional $274,000 in sales and use tax collections and $48,000 in personal income tax collections. This level of student spending would create enough business activity to support
24 secondary (indirect and induced) jobs. A detailed analysis of the economic impact resulting from student expenditures is presented in Appendix Table A24.Click here to view the table
---
DCB Holds Rummage Sale to Give Back
May 17, 2017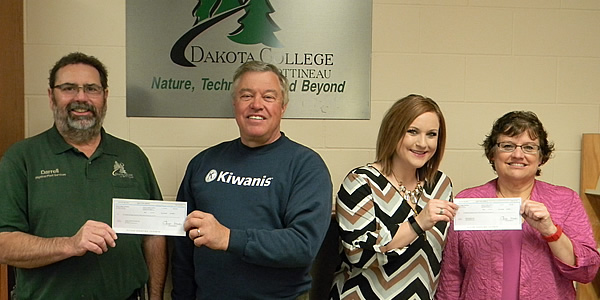 Dakota College at Bottineau held their fourteenth annual rummage and bake sale on Saturday, April 1, 2017.  DCB employees hold this each year to support local community charities. DCB has reached $20,668.87 in giving since establishing this event in 2003. 
The 2017 proceeds of $1,125.00 were distributed equally to community groups.  Recipients included the Turtle Mt. Kiwanis to help rebuild and promote the Frisbee golf course at Forestry Park, the Independence, Inc. Bottineau office for their garden project, and the Little Free Libraries to purchase children's books.
Independence, Inc. is a resource center to help those with disabilities achieve independent living.  This non-profit disability rights organization helps disabled individuals live independently by removing barriers.  One way they do this is by building and maintaining a vegetable garden for client use and education.
The Little Free Library project was started with proceeds from DCB's 2016 rummage sale.  The libraries are located at Tommy Turtle Park and Forestry Park.  The premise of the Little Free Libraries is to "take a book, leave a book."  Users are also welcome to return books after reading them to continue growing the library.  Books may be donated by putting them in a Little Free Library or taking them to the Dakota College at Bottineau bookstore (Monday through Friday 8:00-3:30).  We are especially in need of books for children.  Stewards for the libraries are DCB employees Darrell Waters, Janeen Pollman, and Stephanie Blumhagen.   
In addition to the rummage proceeds, the bake sale raised $200.00 for the Turtle Mountain Cancer Support Group.
---
DCB to Host Watershed Institute
May 16, 2017
Dakota College at Bottineau is excited to announce they are hosting the Annual Souris River Watershed Institute, July 9-14, 2017. This opportunity allows formal and informal educators to experience current watershed management and water resource issues. While exploring the issues and identifying solutions, participants will receive real world, user friendly and classroom ready instruction from specially trained Project WET facilitators, resource professionals and scientists.
Project WET is a nonprofit water education program through the State Water Commission that facilitates and promotes awareness, appreciation, knowledge, and stewardship of water resources through the dissemination of classroom-ready teaching aids. 
The institute includes hands-on activities with a tour of major watershed sites: J. Clark Salyer National Wildlife Refuge, Minot Flood Protection Projection and the International Peace Garden. Participants will complete several environmental investigations to understand methods for determining overall watershed quality: conduct biological, chemical and physical assessments, and live stream habitat assessments. Discover institute curriculum materials and receive a completely revised Project WET K-12 Curriculum and Activity Generation 2 Guide along with access to many more online resources and classroom ready materials.
This four-semester graduate credits institute is open and registration may be completed on-line atwww.swc.nd.gov/info_edu/water_education/education/.  The Course fee is $200, which covers room, board, materials, instructors, and resources. Your local water resource district, school staff-development funds, or local soil conservation district may offer full scholarships.
To receive credits for the class there is an additional fee of $50 per credit.
There is a limited number of spots available.  For more information and registration, go on-line towww.swc.nd.gov.
---
Students Challenge Microsoft Industry Certification
May 11, 2017
DCB students enrolled in Business Information Technology courses successfully challenged the Microsoft Industry Certification Exam. This exam validates students' skills and assists in advancing their careers.  Microsoft Office is used throughout the business industry, and employers look for individuals proficient in the Office Suite.
Please join DCB in congratulating Derek Valdez, Avondale, AZ; Stephanie Brendan, Dunseith; and Hayden Holtzclaw, Peyton, CO on passing the Microsoft Excel exam.  In addition, please congratulate Derek Valdez, Avondale, AZ; Tascha Livingstone, Cartwright, Manitoba; and Darren Jahner, Bottineau on passing the Microsoft Word exam with scores well above the passing requirement. The students will receive a certificate from Microsoft, which allows them to cite this achievement on scholarship applications and resumes'.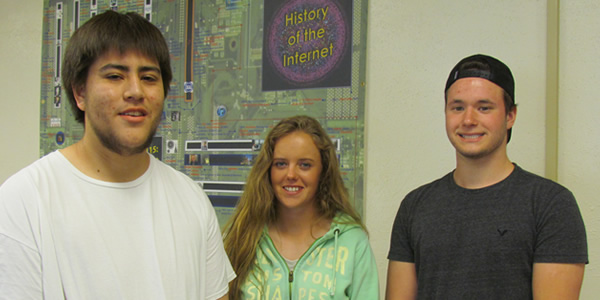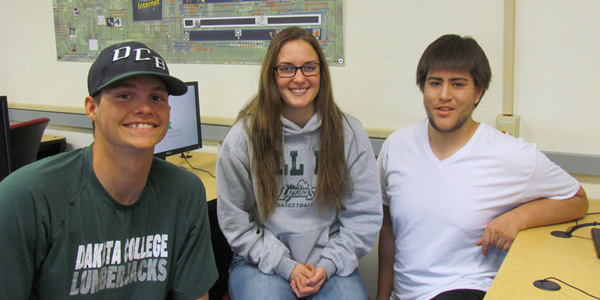 ---
DCB Hosts Area High School Business Challenge
May 11, 2017
The annual area High School Business Competition was held at Dakota College at Bottineau on Wednesday, May 3rd.  Students competed in Accounting, General Computer Knowledge, Keyboarding and Personal Finance.
Professors Colette Schimetz and Diane Keller, hosted the participants while they completed challenging exams and exercises. Participating high school students from Rugby, Bottineau, Wolford and Westhope competed for first, second, and third place plaques and trophies.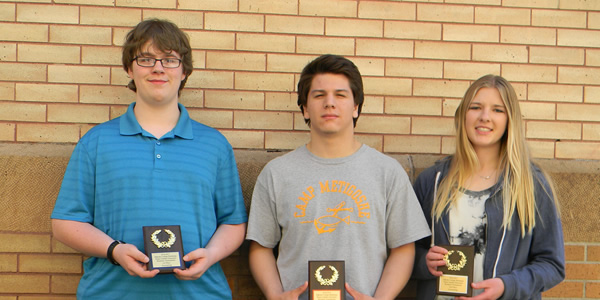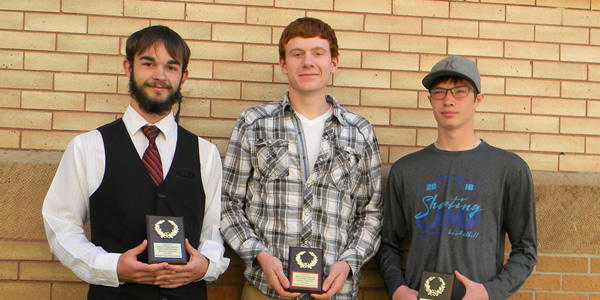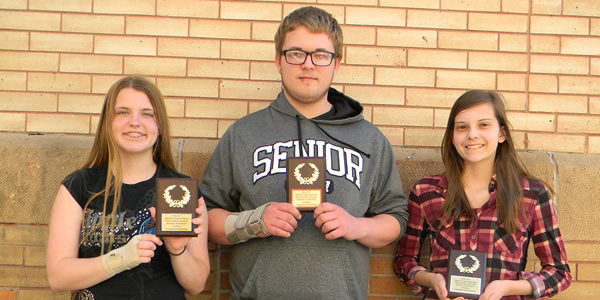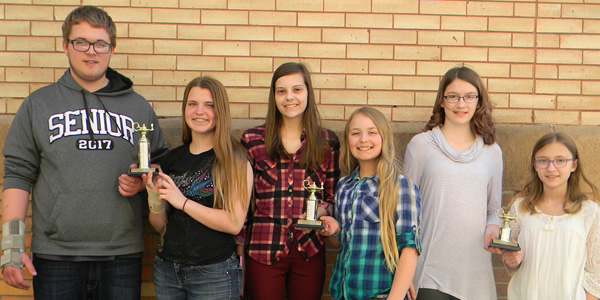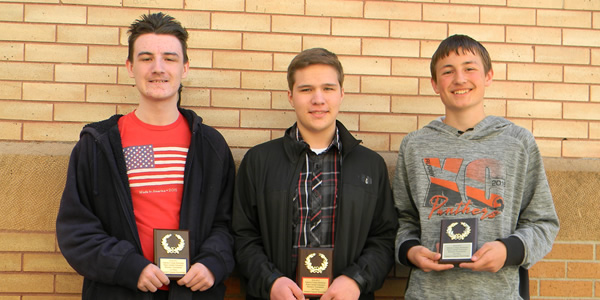 ---
Dakota College Recognizes Excellence
May 10, 2017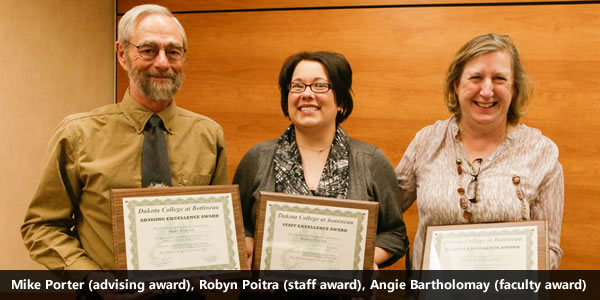 Dakota College at Bottineau held their annual faculty and staff recognition luncheon the end of April.  Excellence awards were presented to faculty, staff and advisors selected by their peers. 
The Faculty, Staff and Advising Excellence awards are intended to recognize and reward efforts where job performance adds value to the college experience for students, colleagues, and the campus community.  Recipients demonstrate qualities that make it clear their contributions are exemplary and go beyond what is required for the routine discharge of their duties. JaLee Lynnes, Student Services Department, is the 2017 recipient of the Staff Award for Excellence.  Gary Albrightson, Arts and Communication, Associate Professor is the recipient of the Faculty Award for Excellence.  Ashley Pedie, Allied Health Advisor, is the recipient of the Advising Award for Excellence.
JaLee Lynnes has been at the college since 2013. She is the Financial Aid Assistant in Student Services where she has daily contact with students. One nominator's comment stated that JaLee genuinely understands each student has a unique situation.  "She takes pride in her work.  While not every process can work on our campus, she knows which ideas can be fine-tuned to fit our students' situations."
Gary Albrightson has been at the college since 2003.  He teaches a variety of English, and Communication classes including college composition, literature and advises students in the Liberal Arts program.  Albrightson puts his students first.  He is always putting in the extra work whether it is during the summer or after class time. DCB has received several compliments from high school principals that have students participating in the dual credit classes.  
Finally, the Excellence in Advising Award honors student-advising efforts on campus. The recipients exemplify qualities that make it clear their contributions go beyond what is required.  They have an impact on advising students on their career, academic, and personal goals.  This award recognizes the positive effect advising has on student retention and persistence to graduation.  DCB's 2017 recipient, Ashley Pedie, has worked in an Administrative Assistant role in the nursing program since 2011.  A colleague who submitted Pedie's name for this award commented that Ashley is dedicated to help all nursing and allied health students stay on-track for degree completion as well as their career goals. She is an example of an advisor who is committed to assure student success.