Weekly Menu
Jack's Dining Hours
Hot breakfast: 7:00 a.m. to 9:00 a.m.
Continental breakfast: 9:00 a.m. to 9:30 a.m.
Lunch: 11:30 a.m. to 1:30 p.m.
Dinner: 5:00 p.m. to 6:30 p.m.
Friday Dinner: 5:00 to 6:00 p.m.
Saturday & Sunday Brunch 11:00 a.m. – 1:00 p.m.
Saturday & Sunday Dinner 5:00 p.m. – 6:00 p.m.
Special events-holiday hours will be posted in Jack's Dining Hall.
DCB Dining is located in Jacks Dining Hall on the lower level of Mead Hall and offers all your favorites from pizza, sandwiches, a fully loaded salad bar to a variety of comfort food entrees. DCB Dining also features a station with a rotating menu that varies daily from personalized pasta dishes, handcrafted stir-fry choices, to a burger-of-the-day. We are dedicated to providing healthy options and quality service to all our customers using fresh ingredients and culinary expertise.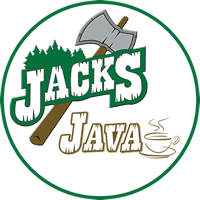 Just wanting a coffee and a quick bite to satisfy your sweet tooth? Check out our Jacks' Java Coffee Shop also located in the Jacks Dining Hall! Jack's Java is a Starbucks-We Proudly Brew location, and offers many drink choices including hot or iced coffees, specialty teas, lactose-free and sugar-free items as well.
Our Team is always happy to serve you and we strive to constantly surprise our guests with new and exciting offerings. DCB Dining is committed to exceeding your dining expectations and meeting the special dietary requirements of all of our visitors.
If you have any special dietary needs or requests please contact our General Manager, Sharon Arnold.
Follow Us on Social Media to Keep Up With Our Latest Happenings and Specials!
May 6th - 10th

Day
Breakfast
Lunch
Dinner
Monday

Cheesy Oatmeal
Fajita Omelets
Crispy-Oven Baked Hashbrowns
Assorted Sweet Rolls
Chorizo
Fresh Fruit Bar

Street Tacos
Fresh Guacamole, Salsa & Chips
Cheesy Refried Bean
Grilled-Mexi-Style-Street Corn
(wrap station & mini salad bar opened)

Beef-Supreme Nacho Bar
Santa-Fe Black Beans
Cheesy Roll-ups
(wrap station & mini salad bar opened)
Tuesday
Buttery Grits
Breakfast Pizza
Tater-Tots
French Toast
Bacon
Omelet Bar
Deluxe Hamburgers
Grilled Veggie-Kabobs
Pork-n-Beans
Crispy Chips
(wrap station & mini salad bar opened)

Chili-Dogs
Hotdog Bar
Grilled Asparagus
French Fries
(wrap station & mini salad bar opened)

Wednesday
Peaches-n-Cream Oatmeal
Egg & Bacon Skillet
Cheesy Hashbrowns
Biscuits & Gravy
Country Ham
Waffles
Fried Chicken
Southern Coleslaw
Garlic-Cheese Biscuits
Baked Mac-n-Cheese
(wrap station & mini salad bar opened)
Pulled-Pork Sliders
Corn on the Cob
Baked Beans
Banana Pudding
(wrap station & mini salad bar opened)
Thursday

Cook's Choice

Check the Bite App!

Cook's Choice

Check the Bite App!

Cook's Choice

Check the Bite App!

Friday

Cook's Choice

Check the Bite App!

Cook's Choice

Check the Bite App!

4:00PM - Box Meals To Go

Please let the kitchen staff know if you will need one.

Saturday

11:00 - 1:00

5:00 - 6:00

Sunday

11:00 - 1:00

5:00 - 6:00
For More Information Contact